Europe
Fresh Northern Ireland riots injure 10 officers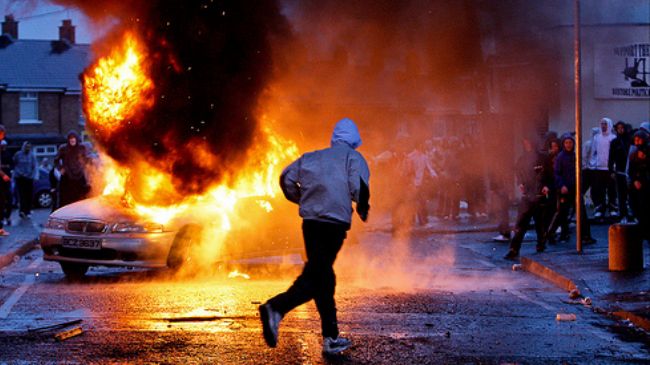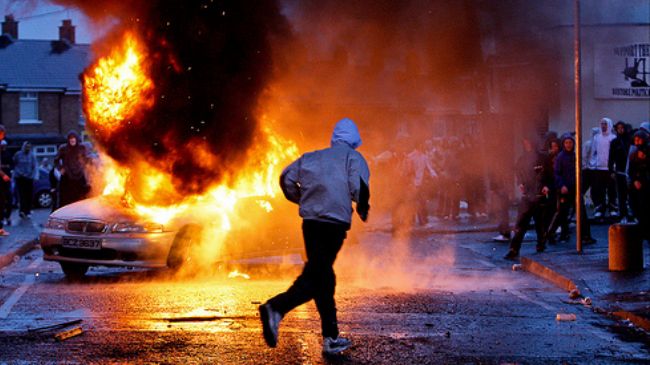 The latest round of the so-called flag riots in east Belfast, Northern Ireland, involving 300 pro-British unionists has left 10 police officers injured.
Violence in the in the Albertbridge Road-Castlereagh Street area of the Northern Irish capital continued on Friday, after riots a day earlier injured another eight police officers, including one who was hospitalized.
The clashes led to chaotic scenes in which petrol bombs and other missiles were hurled at the Northern Ireland polcie lines close to the nationalist Short Strand area.
A police helicopter was also deployed in the sky over the area as riot squad officers tried to control the mayhem.
The latest violence followed loyalist protests around major routes in Belfast on Friday afternoon.
Friday's riots followed chaos on Thursday in the same area of Belfast where police officers were attacked by rioters with petrol bombs and other missiles.
The pro-British loyalists' riots started after local councilors decided on December 3, 2012 that the British flag should be flying over the Belfast City Hall only for 17 designated days instead of all year round, which was the former standard.
The decision led to a wave of persisting violence by pro-British unionists who want no limitation on flying the Union Jack over the building.