Saudi Arabia
Fresh onslaught on Riyadh over Khashoggi's murder threatens US ties: Saudi prince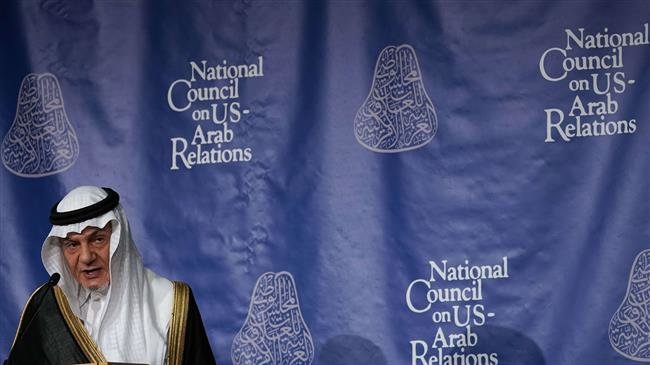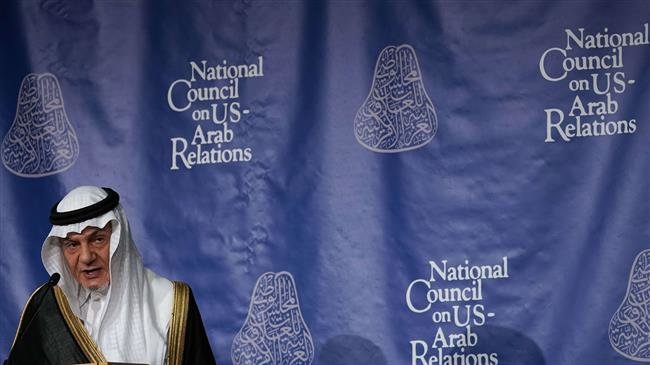 Former Saudi intelligence chief, to whom Jamal Khashoggi once served as an adviser, has warned against an outcry in the US over the murder of the dissident Saudi journalist, saying that the "onslaught" against Riyadh poses a threat to the "strategic partnership" between the two sides.
Prince Turki bin Faisal made the remarks during an address to the 27th annual Arab-US Policymakers Conference in Washington on Wednesday.
He denounced attacks on Saudi Arabia in the wake of Khashoggi's murder inside the kingdom's Istanbul consulate on October 2.
"The tragic and unjustified" slaying of Khashoggi "is the theme of today's onslaught and demonization of Saudi Arabia in the same fashion as the previous crises. The intensity and gleefulness of it is equally unfair," he said. "Subjecting our relationship to this issue is not healthy at all."
Turki also noted that Saudi Arabia's "strategic relationship" with the US had survived crises for more than 70 years.
"Nowadays, this relationship is once again threatened," he said, adding, however, that the bilateral ties are "too big to fail."
The Saudi prince further claimed that the kingdom is committed to bringing to justice those responsible for Khashoggi's death "and whoever else failed to uphold the law."
Khashoggi, an outspoken critic of Saudi Crown prince Mohammed bin Salman, entered the consulate in Istanbul to get the papers needed for his marriage, but never left the building.
After weeks of denials of any involvement in Khashoggi's disappearance, Saudi Arabia eventually acknowledged that he had been killed in a "premeditated" operation.
Turkey's chief prosecutor said Khashoggi had been strangled upon his arrival at the Saudi mission and then dismembered.
Faisal's comments come as US Congress has stepped up pressure on President Donald Trump to punish the Riyadh regime for the murder, which is widely believed to have been ordered by Crown Prince Mohammed bin Salman.