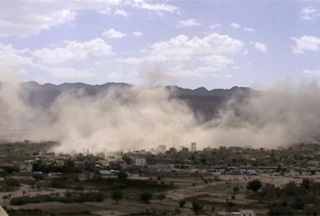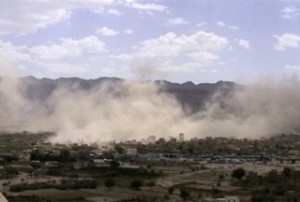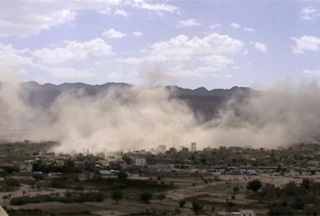 Houthi fighters say Saudi Arabia has launched a fresh series of air and land attacks on their positions and border villages in northern Yemen.
"The Saudis are continuing their air and land shelling of Yemeni territory near the border with Saudi Arabia", Houthi fighters said in a statement on Sunday.
Saudi Arabia's airstrikes in the border region of Jabal al-Dukhan has so far killed dozens of Yemeni civilians. The kingdom has also deployed armed forces along its border and has threatened a ground incursion into northern Yemen.
While Riyadh claims that its offensive targeted Houthi positions on 'Saudi territory', the fighters say Yemeni villages are the main target of heavy bombings.
The Saudi air force launched its deadly offensive against Houthis six days ago, accusing the resistance Muslim fighters of killing two Saudi soldiers on the border.
The fighters, who are led by Abdul-Malek al-Houthi and have been engaged in fierce fighting with the government since August 11, however, accuse Riyadh of supporting the Yemeni government in attacks against them. The fighters also accuse the Kingdom of trying to impose Wahabism in the Shia region.
According to the fighters and Saudi sources, scores of Yemenis have been killed in Saudi cross-border attacks.