Syria
Fresh Takfiri infighting in Syria claims 63 lives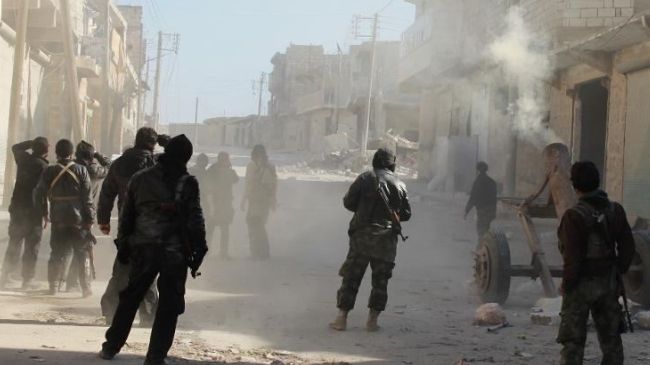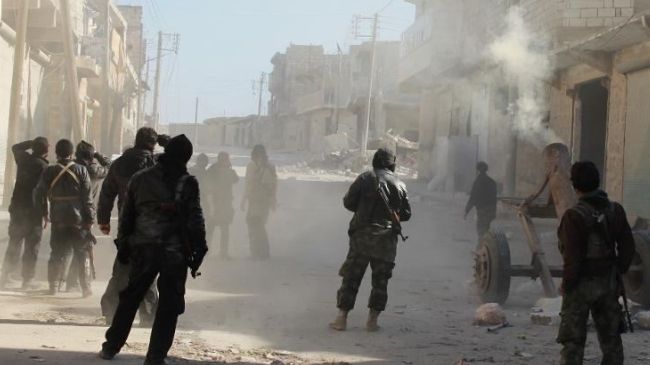 Renewed infighting between rival Takfiri groups in Syria's east has left 63 people dead, the so-called Syrian Observatory for Human Rights (SOHR) says.
The UK-based group said on Monday that deadly clashes broke out between militants from the terrorist al-Nusra Front and those belonging to the al-Qaeda-linked Islamic State of Iraq and the Levant (ISIL) in Deir Ezzor Province.
The fatalities included 58 militants on both sides along with five civilians, raising the death toll to 150 since the latest skirmishes between the rival terrorist groups erupted last week.
The deadly clashes have forced 60,000 people to escape towns in the oil-rich province.
"Residents of the towns of Busayra, home to 35,000 people, Abriha, home to 12,000 people, and al-Zir, home to 15,000 people, have nearly all been displaced by the fighting in the area," the SOHR said on Sunday.
According to the SOHR, which relies on a network of spies working for the foreign-backed opposition, terrorists from the al-Nusra Front burnt down many houses in Busayra.
The new clashes between the extremist groups still continue despite a recent order by al-Qaeda leader Ayman al-Zawahiri to stop the fighting.
Months of clashes between different armed groups have killed thousands of Takfiri militants in Syria.
On April 11, opposition sources said an outbreak of infighting among extremist groups left nearly 90 people dead in Deir Ezzor. The clashes pitted the al-Nusra Front against its main rival, the ISIL.
In February, the observatory said clashes between militants in Syria had left around 3,300 people dead since the beginning of 2014.