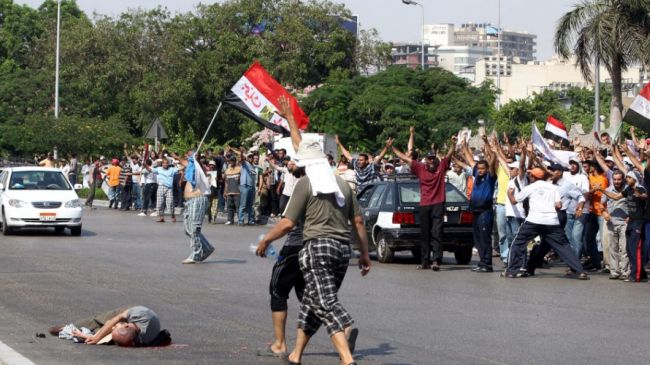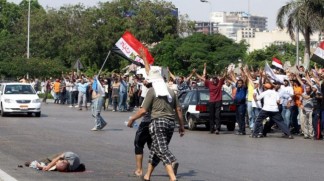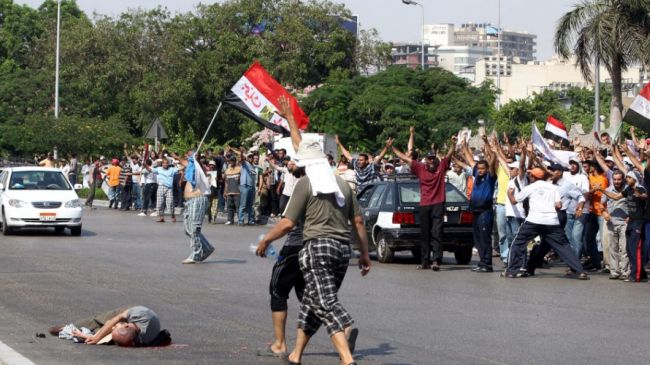 Egypt Health Ministry says at least three dozen people have been killed and hundreds other injured after supporters of ousted President Mohammed Morsi staged mass rallies against his removal.
Mohammad Sultan, deputy head of Egypt's ambulance authority, said in a statement that at least 36 people were killed and over 1,100 more wounded in the violence across the North African country on Friday.
The casualties came after skirmishes and violent clashes broke out in the capital city of Cairo, Alexandria on the Mediterranean coast, and the Sinai Peninsula.
Meanwhile, supporters of ousted president Morsi have pledged to stage bigger protests in the country, following what they call a military coup against the overthrown leader.
The pro-Morsi demonstrators have said they would continue their campaign until their leader is restored to power. The protest rallies will be held in response to Muslim Brotherhood's call for continued rallies until the ousted president is brought back to power.
Morsi was unseated on July 3, and the chief justice of Egypt's Supreme Constitutional Court, Adly Mansour, was sworn in as interim president of Egypt on July 4.
Morsi is reportedly being held "preventively" by the military. Senior army officials say he might face formal charges over accusations made by his opponents.
Several arrest warrants have been issued for members of Muslim Brotherhood.
Egyptian troops and security forces have recently expanded their roundup of top political figures from Muslim Brotherhood that had fielded Morsi for office.