Iran
Middle East
Friendship with neighbors, Iran's strategic option: FM Zarif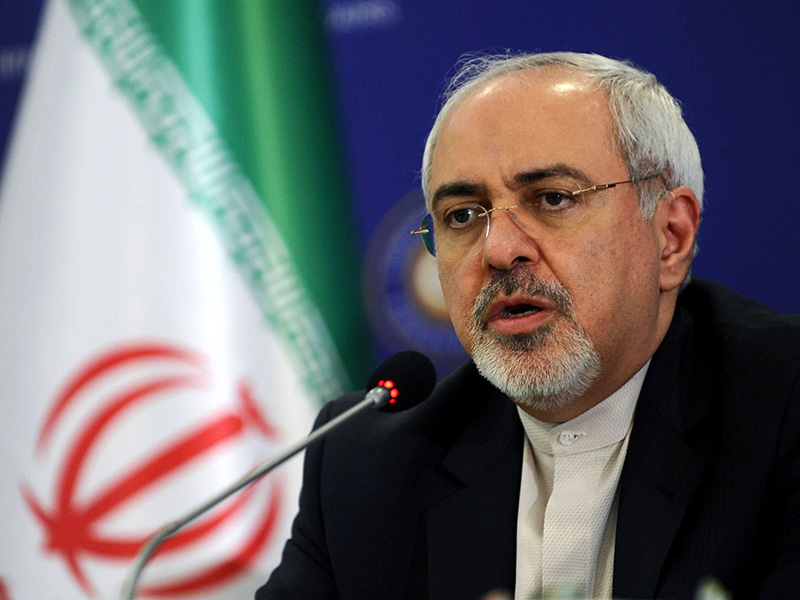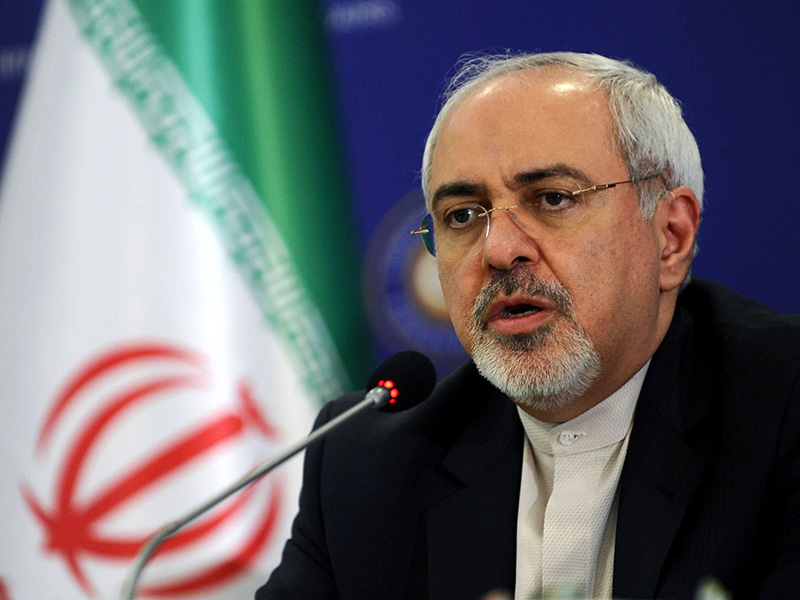 The Iranian foreign minister has referred to Tehran's good neighborliness policy as a strategic option for the Islamic Republic.
'Iran's policy of friendship with neighbors is not a dramatic action, but is its strategic option,' Mohammad Javad Zarif said in an article published in a Turkish Daily on Monday.
He wrote the article on the occasion of the second round of a summit between the Iranian, Turkish and Russian president on Syria.
"The Islamic Republic of Iran is still holding out its hand to its neighbors sincerely, as it believes commonalities outnumber certain baseless concerns and transient interests," he said.
"If we do not walk the path to peace, future generations will not have the chance for dialogue," he said in his article.
Describing security in the Middle East as a rare commodity, he added that the Middle East is a big house bringing together nations with numerous commonalities and little differences, but it is turning into a geographic territory with the least security wherein flames of all types of racial, tribal, religious and ethnic conflicts are flaring up.
It seems that today's world has reached a deadlock, as the historic rules as well as the sciences which constitute bases of international relations have been unable to run the international affairs, Zarif said.
Arabs, Turks, Persians and other regional nations boast of common history, single culture, similar languages and traditions which can be said 'they have borrowed from each other and intertwined in the course of the history', he said.
"In such a situation, why do we ignore such commonalities and promote conflicts which will have nothing but to make a large number of mothers black-clad and enflame animosities which will revive 'Ignorance Wars'?" he questioned.
"We do not want to witness bloody and lingering 'Ignorance Wars' once again at this juncture and to prevent recurrence of this part of the history, we should look at each other's eyes and decide to settle disputes at negotiating table rather than battlefield," Zarif said.
Highlighting Iran's proposal to reengineer the region, the top Iranian diplomat said that it aims to secure common interests of all the regional states while respecting differences at the same time.
The basis of the reengineering is to block dominance of the big powers over other countries, so that the small states can have the opportunity to contribute to regional affairs, he said.
Iran and its neighbors' security is based on adhering to common principles enshrined in the UN documents, Zarif said, noting that the principles such as sovereignty, shunning threats and use of force, settlements of crises in peaceful manners, respecting countries' territories and non-interference in other countries' affairs and the right to decide fate have always been highlighted by Iran.
As common security requires serious measures for confidence-building such as notifying war games, transparency in military moves and cutting down arms spending, this goal can be achieved through simple measures including encouraging tourism, investment and implementing joint ventures in the field of nuclear security, fighting environmental pollution and management of crises, he said.
Noting that Iran considers sufferings of Palestine its own and regards its freedom as its own, Zarif said that some tries to turn the Arab world into a scene to square their accounts.
Iran has on several occasions underlined that it is ready for talks to preserve good neighborliness, security and common interests, he said, noting that all the regional states are accountable to their nations, history and future generations.
The Iranian, Turkish and Russian presidents are to take part in the second round of the trilateral negotiations in Ankara on Wednesday to discuss Syrian situation.