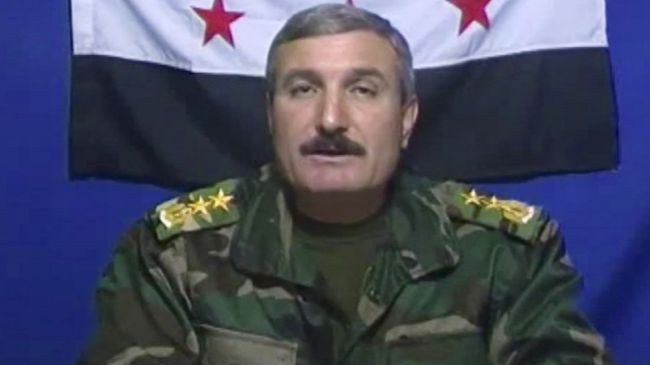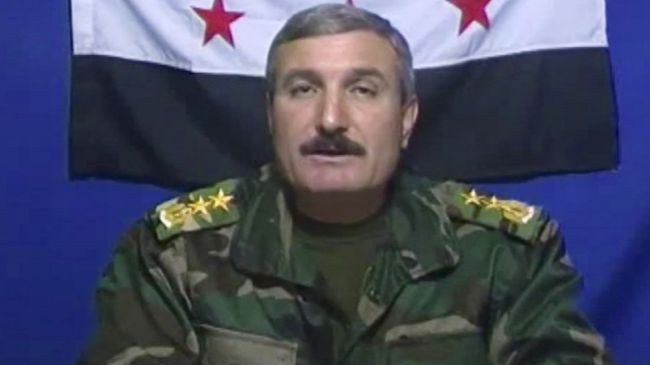 The senior commander of the so-called Free Syrian Army (FSA), Colonel Riad al-Asaad, has reportedly gone missing in Turkey.
Syrian media say Asaad is said to have disappeared ten days ago.
Social networking websites say the news has been announced by his family.
Asaad is said to have gone missing after the FSA commander Salim Idris and Oqab Saqr, a Lebanese lawmaker, called him for a meeting in a location in Turkey.
Social networking sites blame the Turkish government as well as the Syrian opposition groups in Turkey for al-Asaad's disappearance.
Asaad, a former air force engineer, defected from Syria in July 2011. He set up the FSA a month later in Turkey.
Syria has been gripped by deadly unrest since 2011. According to reports, the Western powers and their regional allies — especially Qatar, Saudi Arabia, and Turkey — are supporting the militants operating inside Syria.
According to the UN, more than 100,000 people have been killed and a total of 7.8 million others displaced due to the violence.
The UN also says more than four million other Syrians will be forced out of their homes in 2014 by the escalating conflict in the country.
Two million Syrians are expected to take refuge outside the country while another 2.25 million are predicted to be internally displaced in the next year.