Syria
FSA faces serious difficulty: France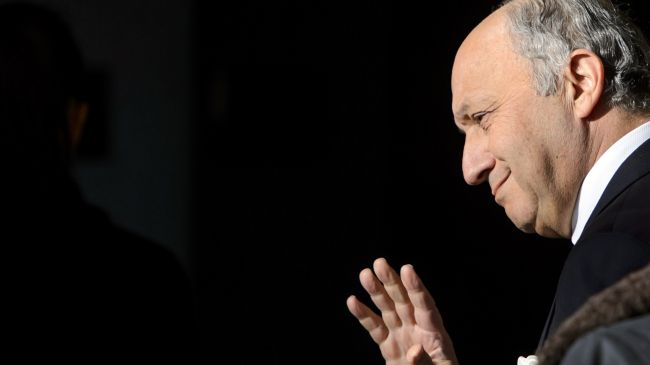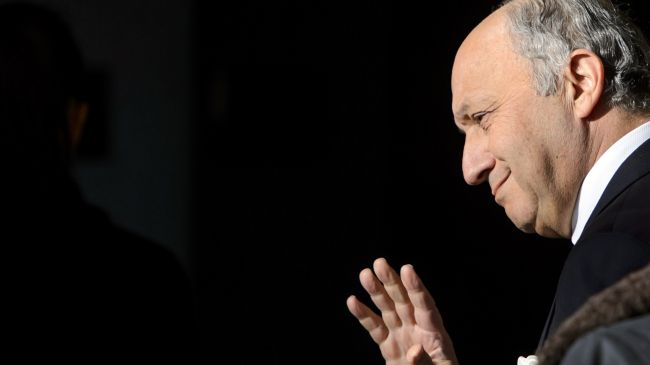 French Foreign Minister Laurent Fabius says the so-called Free Syrian Army (FSA), which is fighting to topple the government of Bashar al-Assad, is facing "serious difficulty."
"The moderate opposition that we support is in serious difficulty," the French minister said in reference to the FSA on Saturday.
The FSA has been enjoying full support from Western countries including France, but in recent months it has lost ground to al-Qaeda-linked groups such as the al-Nusra Front and the Islamic State of Iraq and the Levant (ISIL).
The United States and the UK recently said they have suspended all weapons supplies to the FSA.
The decision was made after al-Nusra seized a Turkish border crossing and nearby weapons depots from the FSA militants.
Infighting among the foreign-backed militant groups operating inside Syria has increased in recent months.
A large number of the militants have been killed in the latest infighting between the rival groups in the cities of Raqqa, Aleppo, Hama, and Idlib.
The French foreign minister also voiced doubts over the prospects of the upcoming talks on Syria in Geneva.
"On Syria, I'm unfortunately rather pessimistic," Fabius stated.
The Geneva conference is seen as a chance to find a political solution to the crisis in Syria. The UN has set January 22, 2014, as the date for the talks.
In recent days, Western diplomats have warned that the issue of more than a thousand terrorists who have come from Europe to join the militants in Syria has turned into "a serious concern" for the countries they come from.
Last month, US Senator Thomas Carper confirmed during a Senate homeland security committee hearing that "American citizens as well as Canadian and European nationals have taken up arms in Syria, Yemen and Somalia."
More than 100,000 people have been killed since the beginning of the conflict in Syria in March 2011. The turmoil has also forced millions of Syrians to flee their homes.