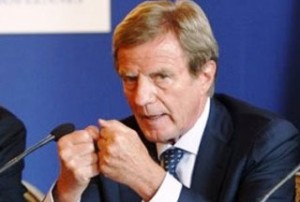 France's Foreign Minister Bernard Kouchner has warned against imposing sanctions on Iran's energy sector, saying such sanctions would be "dangerous".
He said that he was not in favor of plans mooted by some US lawmakers to impose fuel sanctions against Iran to pressure Tehran over its nuclear program.
"I think this is a bit dangerous," Kouchner told The International Herald Tribune on Wednesday.
He warned that the fuel blockade would harm the Iranian people "and mainly poor people".
Kouchner's remarks come as Tehran has repeatedly declared that fuel sanctions will not cause any trouble for Iran.
Earlier in September, Iran and Venezuela signed an agreement, according to which Venezuela will start exporting 20,000 barrels of gasoline to Iran per day starting from October.