Iran
Afghanistan
Asia-Pacific
Middle East
Full security established along Iran's eastern border with Afghanistan: Top IRGC commander
The commander of the Islamic Revolution Guards Corps (IRGC)'s Ground Force says Iran's eastern border with Afghanistan is totally calm and secure despite the ongoing conflict between the country's government and the Taliban militant group.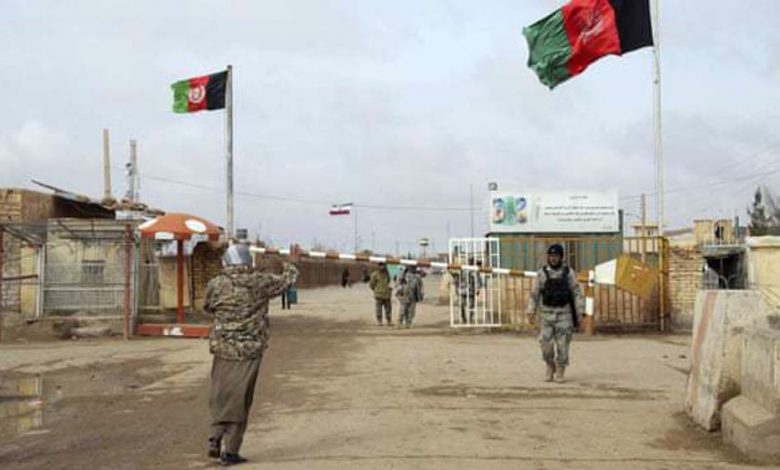 Lieutenant General Mohammad Pakpour made the remarks during a visit to Iran's common border with Afghanistan on Sunday and after inspection of military units stationed there.
"Despite the ongoing war in Afghanistan, no incident worthy of mention has so far happened along Iran's common border with this country and full security and calm prevail along the eastern border with Afghanistan," Pakpour said.
Saying that the country's borders are being painstakingly monitored, the IRGC commander added, "Any move made to make the Islamic Iran and the country's surroundings insecure will be met with decisive response of the Armed Forces."
Pakpour emphasized that the Iranian Armed Forces stationed along the country's borders are vigilant, enjoy high level of preparedness and capabilities, and will not allow others to inflict the slightest damage on the country.
"Given the developments and incidents that have taken place during the past few days in Afghanistan, it is possible that some miscreants and traffickers would want to take advantage of this situation and infiltrate into the Islamic Republic of Iran's territory under different pretexts," the military commander said, emphasizing that such moves would undoubtedly be dealt with severely by the Armed Forces stationed on the country's eastern borders.
Over the past weeks, the Taliban have overrun areas in Afghanistan bordering five countries – Iran, Tajikistan, Turkmenistan, China and Pakistan.
On Friday, the militant group claimed that it had seized control of 85 percent of the Afghan territory, a declaration government officials dismissed as part of a propaganda campaign.
The Taliban gains come amid the withdrawal of US-led troops from the country after two decades of war and occupation.
Iranian Foreign Ministry Spokesman Saeed Khatibzadeh on Friday affirmed that the country's border areas are in full security. He said that given the clashes in Islam Qala and in Sheikh Abu Nasr Farahi crossings inside Afghanistan's territory, a number of Afghan workers had come to Iran.
"Borders of the Islamic Republic of Iran are in full tranquility and security due to the zealous border guards of our country, and there is no insecurity on our country's border with Afghanistan."