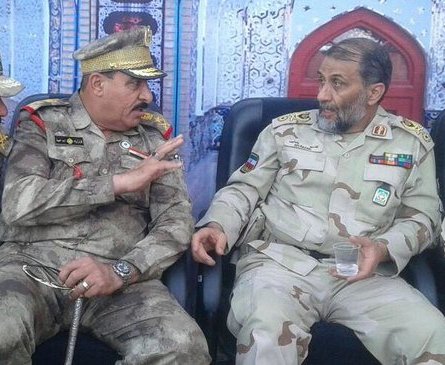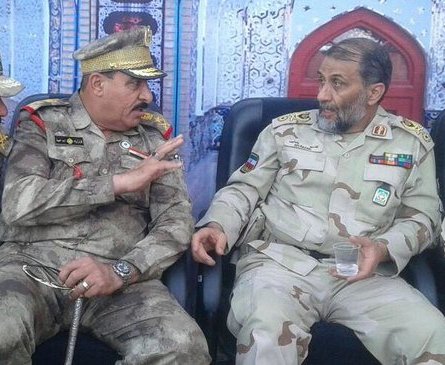 Iraq's Head of Border Forces Command Hamid Abdullah Ibrahim has said that the Iranian pilgrims' security has fully been ensured in the holy Iraqi cities as well as on the ways to there.
The Iraqi border commander made the remarks on Sunday after visiting the Mehran International Terminal that is a borderline through which most of the pilgrims enter Iraqi soil to participate the Arbaeen mourning ceremony.
As the Iraqi commander said, there is no problem for providing security for the Iranian pilgrims.
After due coordination with the Iranian officials, the traffic of the pilgrims is well facilitated, Ibrahim said.
The Iraqi commander, with whom Iran's Commander of Border Guards Brigadier General Qasem Rezaei held talks here earlier, said that 50 percent of the pilgrims enter into Iraq via Mehran border line in the western Iranian province of Ilam.
It is predicted that more than two million people will cross over Mehran International Border Terminal to take part in the Arbaeen mourning ceremony which is one of the largest religious gatherings in the world.
Arbaeen, falling on November 20 this year, marks the 40th day after the martyrdom anniversary of the grandson of Prophet Mohammad (PBUH), Imam Hussein (AS), the third Imam of Shia Muslims.
Each year, pilgrims, mainly from Iraq and Iran, travel long routes on foot to Karbala, where the holy shrine of Imam Hussein (AS) is located.