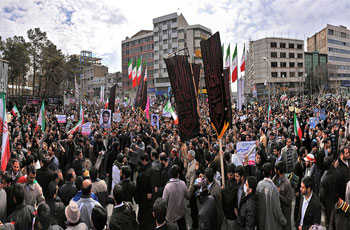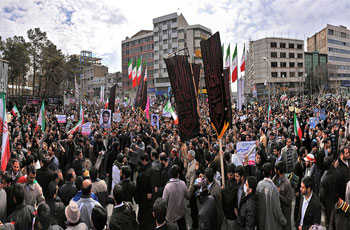 A funeral ceremony was held in Tehran University campus Wednesday morning for Sane' Zhaleh who was killed by terrorists during the Feb 14 riots in Tehran.
Zhaleh, a university student of Tehran's Arts College was shot dead in the capital on Tuesday afternoon by agents of terrorist MKO grouplet, IRIB reported.
The body of the martyr, also a member of the Basij Organization, was carried by people past the university's campus.