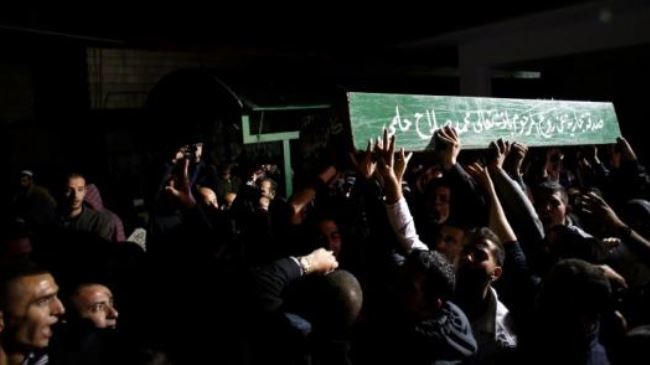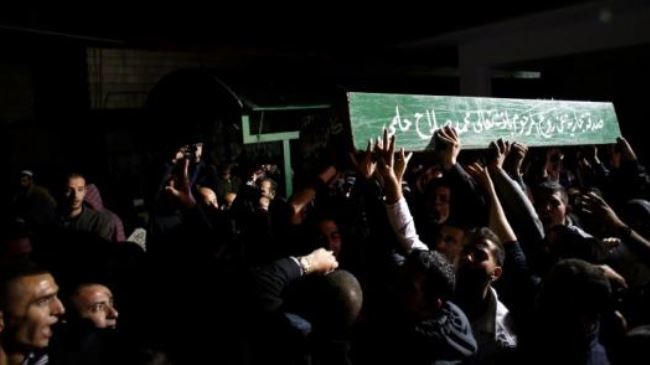 Mourners have held a funeral in East Al-Quds (Jerusalem) for a former Palestinians prisoner who was killed by Israeli forces after being suspected of attempted murder, Press TV reports.
The funeral was held for Moataz Hejazi late Thursday after the 32-year-old was shot dead by Israeli troops who had surrounded his house in the Abu Tor neighborhood of East al-Quds (Jerusalem) earlier in the day.
Israeli officials claim he was responsible for the attempted killing of Yehuda Glick, a far-right activist.
Glick, an American-born Israeli settler, was shot and wounded by gunmen on a motorcycle as he left a conference at the Menachem Begin Heritage Centre on October 29. Hejazi had served 11 years in prison before being released in 2012.
As a result of the shooting of the right-wing activist, Palestinians were denied entry into the al-Aqsa Mosque for almost an entire day, a move that triggered fierce clashes in East al-Quds.
This comes days after Israeli police killed another Palestinian accused of ramming his car into a railway stop in al-Quds, causing the death of a baby and leaving several others injured.
Israeli officials say the incident was deliberate, but family members of the 21-year-old driver say it was an accident.