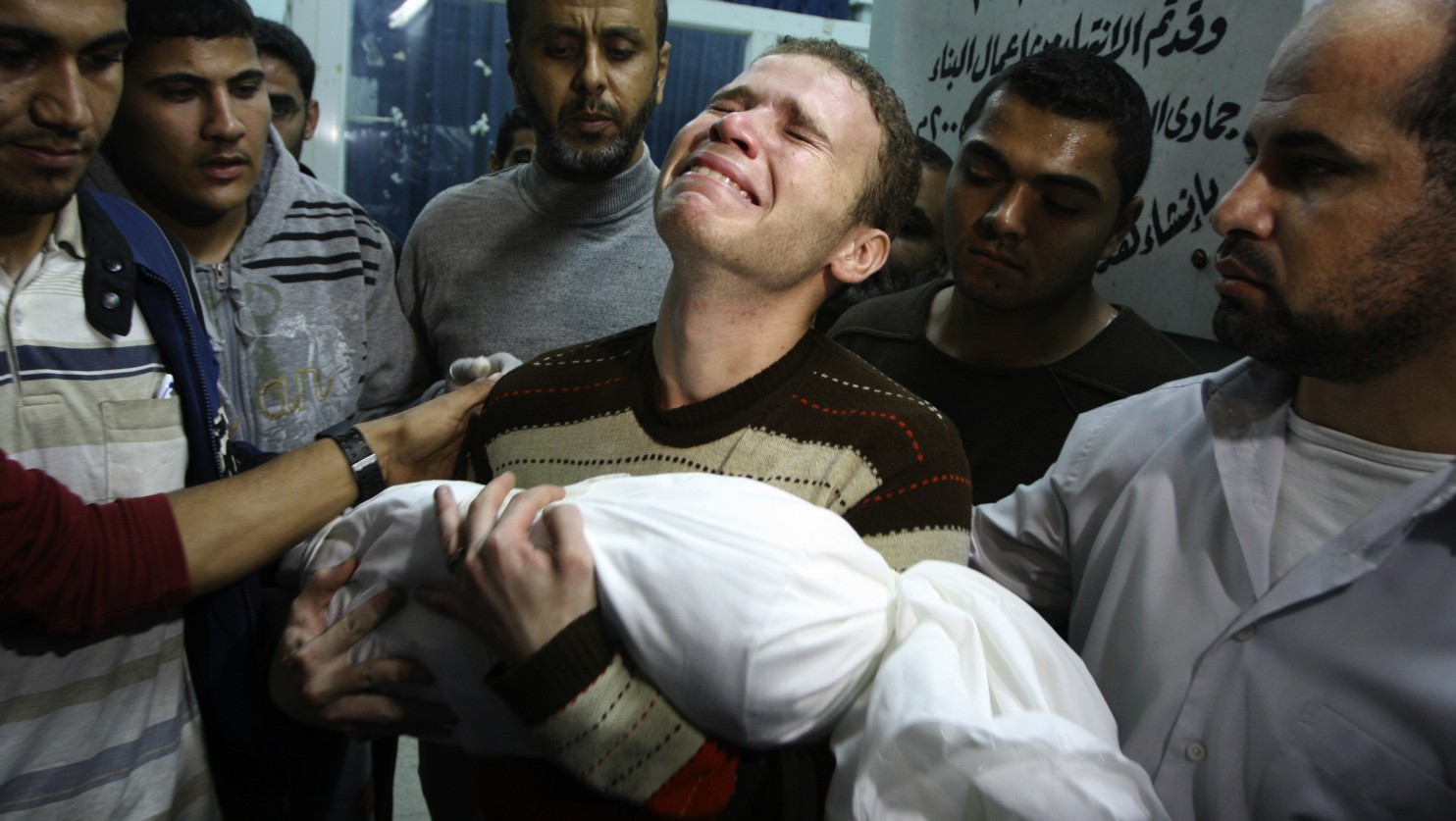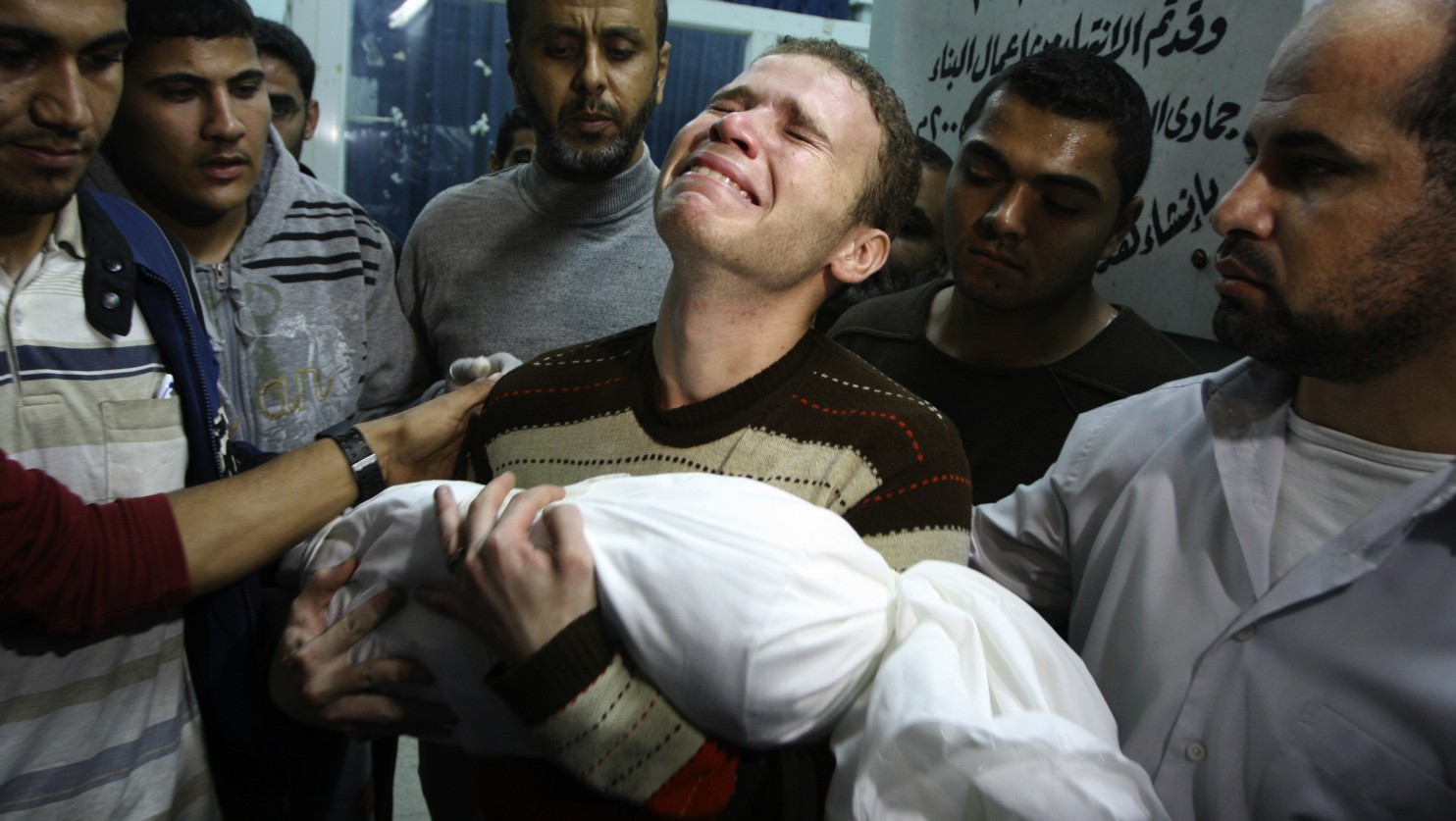 A funeral was held in Gaza on Tuesday for a Palestinian man shot by Israeli soldiers during a protest at the border.
Israeli soldiers on Monday shot dead the Palestinian man and injured dozens of others who were protesting near the border between Israel and Gaza, according to Gaza health officials.
The Israeli military said thousands had taken part in the demonstration, throwing burning tires, rocks and explosive devices toward the troops on the other side of the border fence. A military spokesman said soldiers responded with "riot dispersal means according to rules of engagement."
Gaza health officials said 90 people were hurt, 10 of them by live fire.