Human Rights
Middle East
Saudi Arabia
Funeral Held for Victims of Saudi Mass Execution in Qatif despite Crackdown
Huge number of people took part in a funeral procession of victims in Saudi city of Qatif.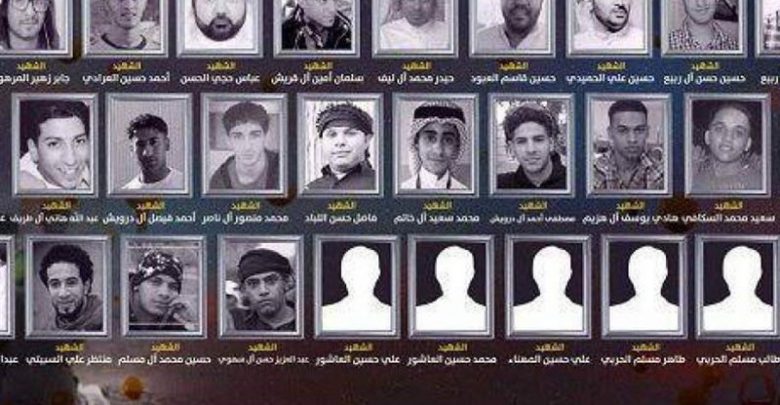 Hundreds of people gathered in the Saudi city of Qatif to take part in the funeral procession of members of Shiite minority group who were brutally executed by the Saudi regime.
The mass gathering took place despite the regime's crackdown on Shiite minorities, which forbids mourning ceremonies, funerals or ever condoling the families of the victims.
Saudi Arabia executed 37 people last week, mostly Shiites, in connection with alleged "terrorism" crimes, bringing the number of executions there in the first four months of the year to 105, according to the Saudi interior ministry and Reprieve, a human rights group that tracks the use of the death penalty in the kingdom.
It was the largest mass execution in Saudi Arabia since early 2016, when 47 people were put to death, also on alleged terror-related charges. The vast majority of those executed on Tuesday were members of Saudi Arabia's Shiite Muslim minority, according to Shiite activists.
Those put to death included at least three people who were minors at the time of their alleged crimes and confessed to prosecutors' charges under torture, according to Reprieve, which said it provided assistance to five of the people executed.
Shiite communities throughout the world have condemned the savage act by the kingdom of Saudi Arabia and held ceremonies to remember the innocent people who were brutally killed by the regime.
The Muslim community in London have also held a solidarity gathering with the people of Qatif to sympathize with the loss of martyrs whom were killed with no guilt or crime by the Saudi regime, according to twitter page of European Shia News.