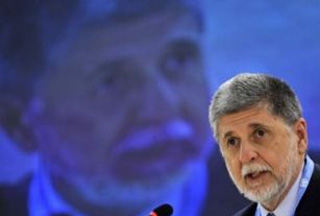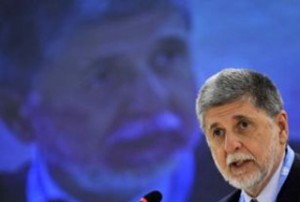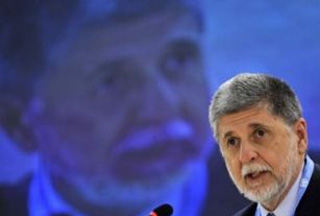 On the sidelines of the G15 summit in Iran, Brazil's Foreign Minister Celso Amorim says the international meeting could help member states realize their full potentials.
In a Saturday meeting with Iranian counterpart Manouchehr Mottaki, Amori said the Group of 15 — which is comprised of 18 developing countries from Asia, Africa and the Americas — shows enormous potential, particularly in the areas of investment, trade and technology.
With the main goal of promoting economic cooperation and providing input for other international groups, the Group of 15 was established in September 1989 during the ninth Non-Aligned Movement conference in Belgrade, Yugoslavia. Later three other countries joined the group.
As the current chairman of the 18-nation bloc, Iran believes closer cooperation among member states would significantly raise G15 role in commodity, service, and capital markets.
The 14th Summit of the G15, which kicks off in Tehran on Saturday, will bring together senior representatives and policymakers from a number of leading countries.
Brazilian President Luiz Inacio Lula da Silva and Sri Lankan President Mahinda Rajapaksa are among the senior guests participating in the summit.