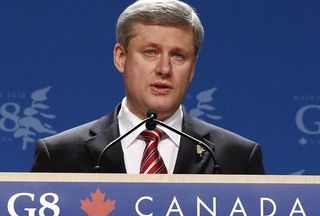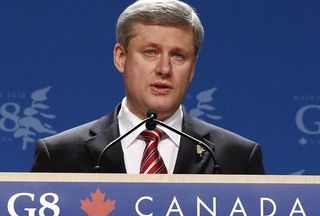 The Group of Eight held a summit at a lakeside resort north of Toronto on Friday to explore ways to kick-start a global economic recovery.
Leaders from Britain, Canada, France, Germany, Italy, Japan, Russia, and the United States agreed to focus on immediate growth goals while tackling public finances, Reuters reported on Friday.
The G8 nations are also expected to discuss problems facing poor countries. Rebuilding quake-stricken Haiti, improving Africa's agricultural sector, and reducing maternal and infant death rates are some of the topics on the agenda.
The leaders will also review an $18 billion shortfall in the $50 billion of assistance pledged to poor nations in 2005.
The World Bank warned earlier that lower aid levels could push more people into poverty.
The summit of the Group of 20, which includes major emerging powers China, India, and Brazil, will be held on Saturday and Sunday in Toronto.