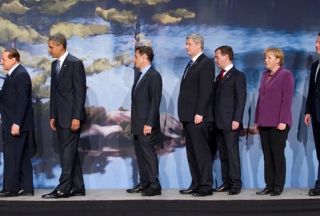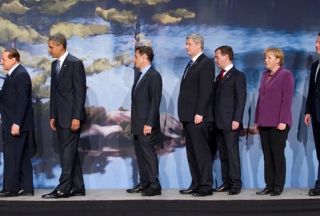 At the G8 summit in Canada, leaders of the world's largest economies seem to be on different grounds with no deal on global banking in sight.
"There is no agreement for a global bank levy," top Canadian negotiator Len Edwards told reporters, AFP reported.
Instead it was clear that "countries are free to proceed as they wish," he said, adding that talks were underway to achieve "a level playing field."
Germany, Britain and France, backed by the United States urge G8 colleagues to pay for future economic crises. They also want other rich nations to agree to a tax on international financial transactions.
Other G8 leaders, including Europeans, however, believe G8 nations must cut public spending and follow austerity models.
"But we perfectly understand that countries which have used public money or whose banks have declared bankruptcy want to put in place this bank tax," said Canadian government spokesman Dimitri Soudas.
The United States, on the other hand, maintains that fast cut-backs will put growth at risk and could lead to a double digit recession.
Analysts say cuts, in the long-term, will raise the costs of public borrowing and increase interest rates.
In the face of an economic meltdown in 2008 and 2009, the US and Britain chose to heavily bailout their banks and financial institutions.
The two large economies, along with Germany and France, have already proposed levy on banks.