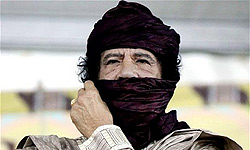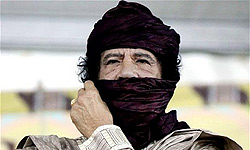 Libyan international law professor who opposes Muammar Gaddafi's regime reported that Khamis and Al-Saidi, Gaddafi's children, were injured. Gaddafi himself escaped to southern Libya.
Islam Times reports that Abdul-Munim al-Hurr said in an interview with Al-Alam: "The bombing of Bab al-Aziziyah, which is where the Libyan dictator lives, caused injuries to Khamis and Al-Saidi, Gaddafi's children, and forced him to flee to the south."
He added: "Committees who considered themselves revolutionaries dependent upon Gaddafi are those who are attacking the Libyan revolutionaries. Libyan revolutionaries and opposition groups are trying to secure international trust so that the Libyan National Council will be officially recognized. This body will fill the political void after Gaddafi leaves."
The Libyan professor of international law in the University of Cairo emphasized that the Libyan revolutionary forces are opposed to all foreign attacks on their country – be them from the air, land, or sea.