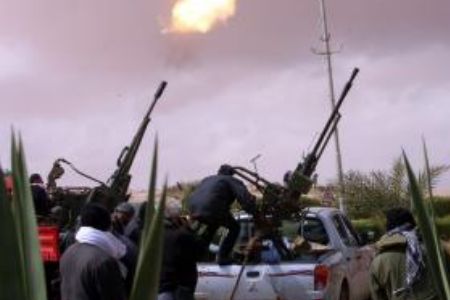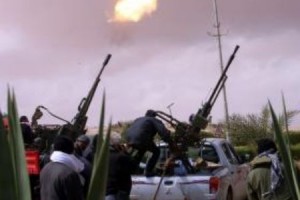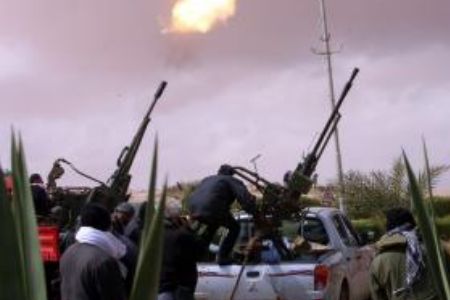 Forces loyal to embattled Libyan ruler Muammar Gaddafi have pounded the strongholds of revolutionary forces in the western city of Misurata.
The government shelling of the city has left at least five people dead.
Gaddafi said Thursday that his troops will fight a "decisive battle" to recapture the held town of Misurata which lies 150km from the capital Tripoli.
Addressing a group of young people from Misurata, Gaddafi said "You are going to be called to take up arms and on Thursday, you will take part in the battle."
He called on his forces "not to leave Misurata hostage in the hands of a handful of madmen," state TV quoted him as saying.
Earlier on Wednesday, a spokesman for the revolutionary forces said they had repelled an attack by loyalist forces on the city, killing 80 of Gaddafi's men.
Meanwhile, fighting is raging for the control of the key town of Ajdabiyah — the gateway to Benghazi — which is Libya's second city with a population of one million.
Revolutionary forces have deployed tanks, artillery and a helicopter for the first time to repel an attack by Gaddafi's forces on the city on Thursday.
The International Committee of the Red Cross has withdrawn from Benghazi, fearing an imminent attack by pro-Gaddafi forces.
Libyan forces have bombed several eastern cities and killed scores of civilians in areas held by revolutionary forces.
Human rights groups said thousands of people have so far been killed across the county. Gaddafi, however, denies that, saying only 300 people were killed.