Interviews
Garmabdashti: Unjustly imprisoned cleric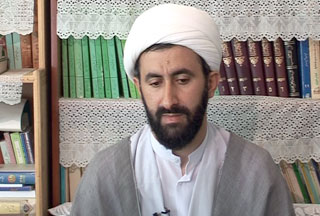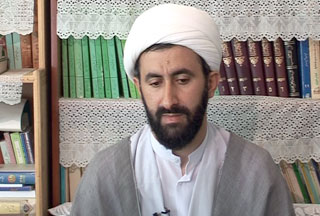 The following is a rush transcript of Press TV's interview with Mohammad Garmabdashti, an Iranian cleric who had been imprisoned by Saudi Arabia on false accusations.
I was leaving the Prophet's mosque when an Arab came toward me and claimed that he had seen with his own eyes that I had insulted Abu Bakr, the first Caliph by spitting on his grave. I said that I was only passing by the place and had not even cast a look at it. I denied the allegation but the witness, who was originally Syrian, swore upon Allah that I had committed such a thing.
Consequently, they took me away and interrogated me but I insisted that I had not spitted and that the witness was apparently telling lies. They however opened a file against me and took me to a police station beside the mosque. After a few hours, they transferred me to the central police station of Medina. I categorically denied the accusation but they continued to ask me numerous questions.
They shackled me to another man, who was not an Iranian, and took me to a judge. I was there for one day. They once again interrogated me. I swore upon Allah that I had not committed the act I was being accused of, and I told them that their witness only sought to create discord among Muslims.
The judge did not accept my statements and also refused to hear the testimony of four Iranian witnesses who accompanied me.
The court also refused to review footage on surveillance camera on the premises, arguing that the testimony of the Arab witness will suffice.
They kept me in a dirty detention center with no light. After 13 days, I was taken to the court to hear the sentence. They sentenced me to one month in prison and 75 lashes. I was told to sign the ruling but I refused to accept the allegation and the ruling of the judge.
After an hour, they took me to the judge. The sentence was increased to three months and 75 lashes in public but I once again rejected the allegation.
On May 11, I was transferred to a quarantine to see the doctor and to be examined physically and emotionally. They made me walk a one-kilometer distance on scorching asphalt with bear foot and in shackles to get to the clinic.
They then took us to the prison, where there were different prisoners from various Muslim countries. Prisoners were not allowed to have visitors. There was no international monitoring of the situation.
The prison guards had been told that I had desecrated the grave of the first Caliph and they insulted me and used words such as dog and animal.
There were prisoners from different ages there. I interacted with them and started talking to them. They had no contact with their family. I sympathized with them, reassuring that we will soon be released.
After spending 50 days in detention, they told us that me and my three other friends would be released but we had shackles on our feet. We were then transferred to the Medina airport and flown to Jeddah in a small aircraft. With shackles on our feet, we were then transferred to the Jeddah prison, where I was kept for four days. They set us free on June 13. They removed the shackles at the airport.
They took me to the plane in a bus which was followed by a Patrol car. They left me after giving me my passport when I was aboard the plane.
They didn't believe us. They accused and arrested us of various kinds of things. For instance, they accused me of spitting on Abu Bakr's tomb. They accused my friend of spitting on Omar's tomb. They also accused someone else of insulting Abu Bakr and another one of hitting the Abu Bakr and Omar's tombs with his shoes. We never did any of these things. They bring some mercenary witnesses to testify to arrest the Iranians.
They sentenced my friend, who was accused of spiting on Omar's tomb, to nine months in prison. He had no lawyer as the sentence was definite. Many other Iranians are in prison suffering emotionally from indetermination. They might stay there for months or years.
They keep arresting the Iranians under different pretexts on a daily basis. They do these things to disunite Muslims. The Iranian government should do something to resolve the issue as this problem is more severe for the Iranians than other nationalities.
We suggest that the Iranian pilgrims be sent there after the government is sure about the safety and security of the place the Iranians are sent to.
Born in the village of Garmabdasht in Guilan province in 1966, Garmabdashti is an Iranian cleric, teacher, essayist and writer. He established himself as a religious researcher in 1991 and was named the best teacher in the country in 2000.