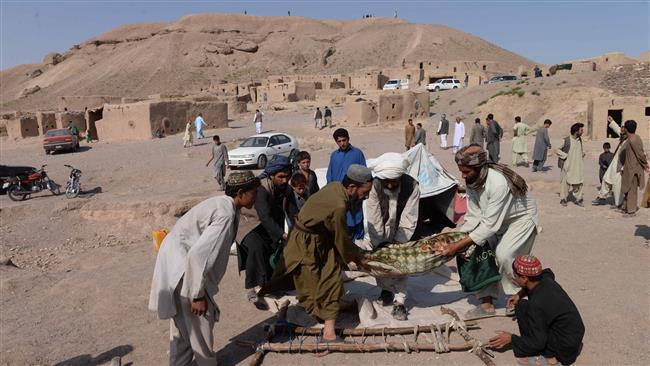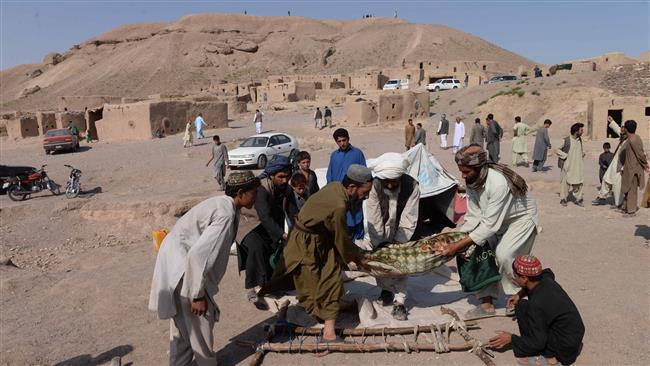 At least 11 people including several children have been killed in a series of explosions at gas storage facility in the western Afghan city of Herat.
Local authorities said on Tuesday that the explosions occurred at a facility in Herat, a relatively peaceful business hub, near the border with Iran, triggering a massive fire in a neighboring refugees' settlement.
"Around midnight (on Monday) a gas tanker exploded which triggered blasts in a gas storage plant, killing 11 people and injuring 10 others," Herat police spokesman Abdul Rauf Ahmadi said.
The fire from the explosions rapidly spread to the nearby refugee settlement where most of the deaths occurred.
A father who lost his nine-year-old daughter in the fire said most of the victims were trying to flee from the massive flames.
"The explosions were powerful and sparked a huge fire," said the man, who had sought refuge in Herat after fleeing the neighboring restive province of Badghis in northwestern Afghanistan.
"After the first explosion everyone began running and got caught up in the flames," he added.
Safety standards are low across Afghanistan and explosions related to domestic gas cylinders are frequently sighted in the impoverished country.
It is still unclear whether the explosion was the result of an accident or caused by a militant attack.
Taliban militants have stepped up their offensive which they launched in late April.
On Saturday, at least 12 people including three US civilian contractors were killed in an attack on a NATO convoy in Kabul.