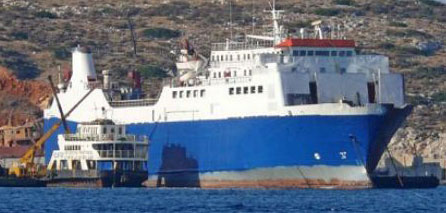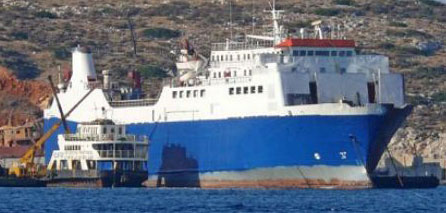 Greek commandos are holding a group of aid workers captive on board a relief ship that was supposed to deliver supplies to Gaza, reports say.
The Road to Hope charity, which organized the cargo delivery to Gaza, said the Maltese-registered vessel was in Greece with 10 aid workers — seven Britons, two Irish and an Algerian — on board as well as several Libyan police officers and a senior port official.
The Greek commandos boarded the Strofades IV late on Thursday as the ship approached Pireaus Harbor, the main port in Athens, and have allegedly taken the aid workers captive, Greek media reported on Friday.
The aid workers said the Greek commandos were treating them like terrorist suspects, media outlets reported.
The Road to Hope said the vessel was originally scheduled to sail from Libya to El Raidin, Egypt, with the relief supplies then to be transported via the land route to Gaza.
But following an argument between the ship's Greek captain and an Egyptian broker, the aid group's cargo and nearly 70 other volunteers were left behind in Libya and the ship sailed to Pireaus instead.
The volunteers said the captain feared the agent would not pay him the USD $90,000 fee for the voyage to Gaza.
Meanwhile, officials at the British Embassy in Athens have denied that the activists are being held at gunpoint and say they are confident the Greek authorities are handling the situation appropriately.