Palestine
Gaza celebrates Prisoner's Day to expose Israeli crimes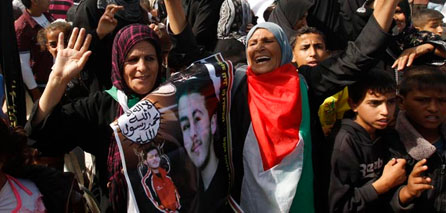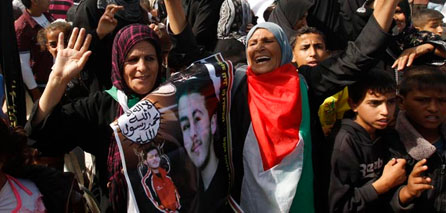 Gaza- Baha'a Al-Madhoun, undersecretary of the Ministry of Prisoners, said that "the events of the Prisoner's Day for this year will be devoted to unveiling the crimes committed against the Palestinian prisoners by Israeli Occupation Authorities (IOA)".
Al-Madhoun said that topmost among those crimes are denials of prisoner's right to medical treatment. "The prisoners' sufferings will be transmitted to the entire world, which has long been compliant, through its silence, vis-à-vis Israeli crimes."
Al-Madhoun said in a radio interview on Sunday that the number of Palestinian prisoners' detained in Israeli prisons has gone up to 5,200 detainees.
According to Al-Madhoun, prisoners of the West Bank, the Gaza Strip, and Occupied Jerusalem, reached, consecutively, 440, 430 and 159 prisoners, compared to 235 prisoners from 1948 occupied Palestine and 28 Arab prisoners, who partook in the Palestinian fight for freedom.
The ministry's priorities include the reactivation of the prisoners' issue both nationally and internationally and the struggle for the prisoners' right to live in dignity.
The same has to be ensured for the released prisoners and their families, he said, adding that his ministry urged the media to shed light on the issue of Palestinian prisoners. "Several events have already been held in Arab and European countries in support of the cause".
"The Prisoners Ministry is due to launch several ceremonial events celebrating the Prisoner's Day, most important among which is the wide-scale demonstration to be partaken by all national factions in addition to several sports events and photo exhibitions," said al-Madhoun.
Al-Madhoun spoke against Israeli violations of prisoners' rights, maintaining that the Palestinian prisoner is target to Israeli aggression, humiliation and visit-denials, along with the lack of medical care, solitary incarceration, and brutal assaults performed to provoke the prisoners and dampen their spirits.
The latter further called on Arab and Islamic masses, together with the Arab League and Islamic Conference Organization, to stand up for the rights of Palestinian captives and take part in The Prisoner's Day ceremony to be held next Thursday.
Activities of the Prisoner's Day has been launched in front of martyr Majdi Hamed's house on April 2.
The ceremony coincides with several complaints by female prisoners in Hasharon prison in protest at the lack of medical care and the deteriorating physical conditions among many Palestinian prisoners.
According to a statement by the Palestinian Prisoner Society on Sunday, Anaam Hasanaat is only getting painkillers for a deadly migraine.
The prisoners further condemned the "Bosta" wagon used to carry prisoners to courts or medical treatment on iron seats and in hard conditions often for long-while journeys.
According to the statement, there are 19 female detainees in the occupation prisons.