Palestine
Gaza City district now a 'ghost town'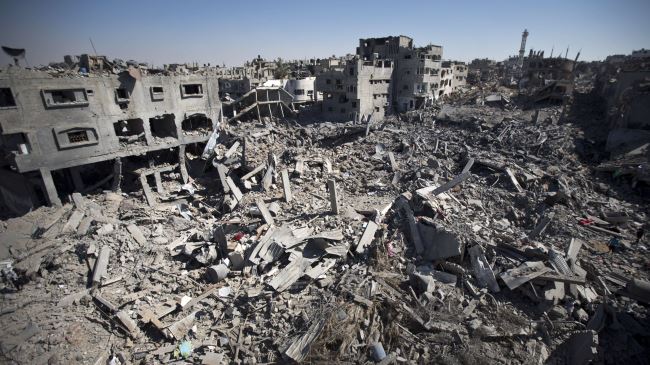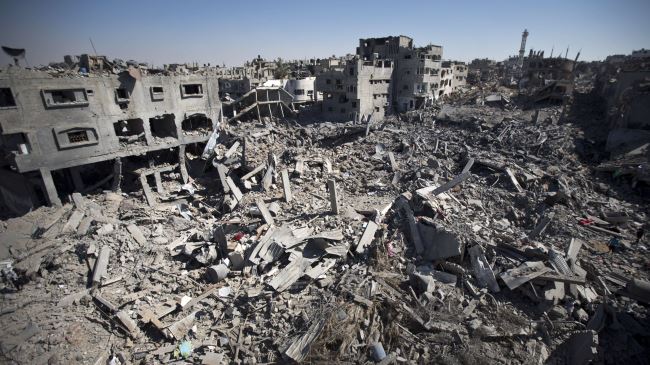 Al-Shejaeia neighborhood, which was once a densely-populated part of Gaza city, has turned into a "ghost town", following Israel's brutal attacks against the blockaded Gaza Strip, Press TV reports.
On Saturday, the neighborhood looked quite empty after many of its residents died or left the area to take shelter elsewhere in the coastal sliver.
"The situation here is absolutely catastrophic. I can see nothing but destroyed buildings," said the Press TV correspondent in Gaza, adding that the neighborhood was filled with dead bodies, many of which were decomposed due to being left unattended on the ground.
There was "absolutely nothing" left and "nowhere to go" for those who had survived Israel's atrocities in the region.
Israeli warplanes have been carrying out incessant airstrikes against the blockaded Gaza Strip since July 8. On July 17, thousands of Israeli soldiers launched a ground invasion into the densely-populated strip.
So far, more than 1,000 people have been killed and thousands others injured by the Israeli regime's offensive against the coastal sliver despite pressure from the international community.
The Ezzedine al-Qassam Brigades, the military wing of the Palestinian resistance movement Hamas, has been launching retaliatory attacks against Israel.