Palestine
Gaza death toll reaches 78, including 8 members of a family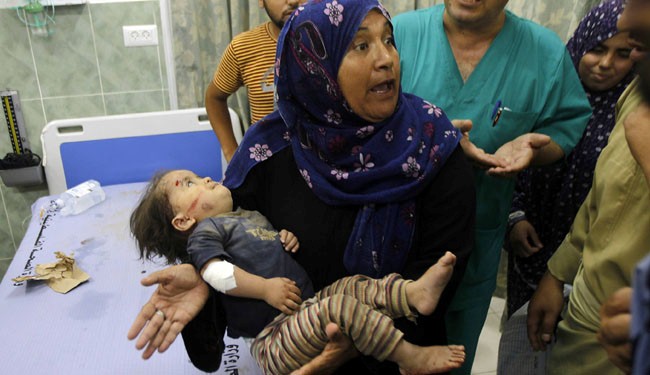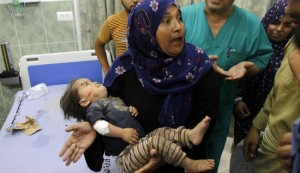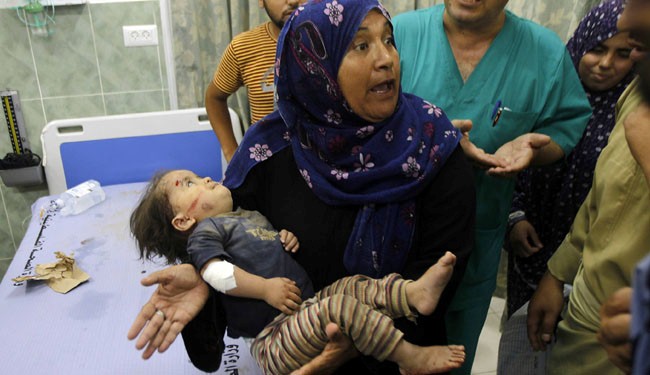 The death toll in Israeli regime's intense bombardments of the Gaza Strip has reached 78, reports the Alray news agency of Hamas.
More than 550 have been injured, it says. Many of the dead and injured are civilians, among them women and children, the report says.
Eight members of a family were killed in a strike on the house of a suspected Hamas member in the southern Gaza Strip city of Khan Younis and at least seven civilian men died watching World Cup football when a bomb struck a beach cafe also in Khan Younis, it says.
The recent deaths come after the Israeli Chief of Staff Benny Gantz approved plans to send ground forces into Gaza.
According to Palestinian Minister of Public Works and Housing Mofeed al-Hasayneh, some 50 houses were destroyed and 1,700 partially damaged on July 8 alone.
President of the Palestinian National Unity Government Mahmoud Abbas has accused Israel of committing genocide in the Gaza Strip in order to defend its illegal settlement project. "It's genocide. The killing of entire families is genocide by Israel against our Palestinian people."
Tens of rockets from Gaza have also landed in illegal Israeli settlements and cities deep inside the occupied Palestinian territories.
Meanwhile, the United Nations Security Council is set to hold an emergency meeting over the Israeli aggression toward the Palestinians later on Thursday.