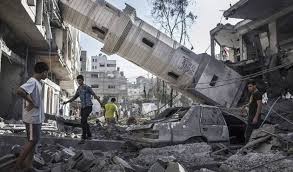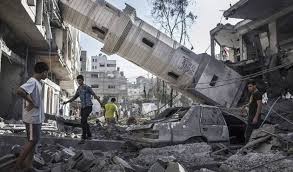 The Palestinian Ministry of Education says the latest Israeli war on the Gaza Strip has caused USD 33 million in damages to its education sector.
The ministry said in a report released by the Public Administration of Buildings and Projects on Monday that the destructive offensive inflicted USD 14 million in damages to public schools alone.
The report added that 49 non-governmental schools and 199 kindergartens were damaged during the deadly Israeli assault.
Palestinian authorities have said that a total of 277 schools in Gaza were fully or partially destroyed since the attacks started on July 8.
The report comes as the school year started in the coastal enclave on September 14 with a three-week delay due to the damage inflicted on school buildings.
The United Nations Relief and Works Agency for Palestine Refugees in the Near East (UNRWA)'s spokesman Adnan Abu Hasna has said that around 9,600 students cannot attend school because the Palestinian families whose houses were destroyed during Israel's latest war on the Gaza Strip and have come to seek refuge at three Gaza schools refuse to leave those sites.
Many students also need to be given psychological counseling in schools before regular studies begin following the devastating 50-day war on Gaza, which has left them traumatized.
Almost 2,140 Palestinians, including a large number of women, children and elderly people, were killed in the Israeli onslaught. Around 11,000 others were injured.
The latest Israeli war ended on August 26 with an Egyptian-brokered truce, which took effect after negotiations in Cairo.
Palestinian experts say it costs more than $7.5 billion to rebuild the besieged Gaza Strip.