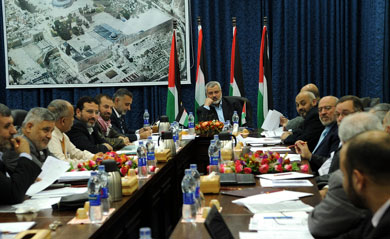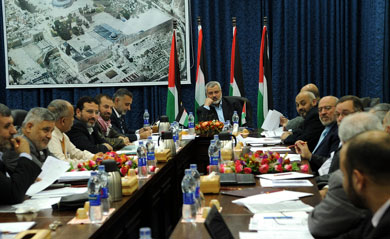 Gaza- Palestinian government in Gaza called on the European Union to clarify its position on the money which has been allocated a few years ago to buy fuel for the Gaza power plant and which is given to the Palestinian Authority in Ramallah.
The EU has pledged since 2007 to pay 11 million euros to the Israeli company to supply power plant in Gaza with fuel. At the end of 2009, Ramallah Authority suggested to the European Union to give it this amount of money claiming it will buy fuel from the Israeli company and then convert it to Gaza power plant.
The European Union has agreed to PA's suggestion, but the Authority did not pay for the company, except a little sum of money for once.
The power plant in Gaza needs 500 thousand liters of industrial diesel to work and the price of one liter of diesel is estimated at 1 dollar and a half.
Gaza is suffering from severe shortage of power as its sole power plant stopped working, after running out of fuel.
Dr. Mohamed El-Farra, the Minister of Local Government in Gaza, told Quds Press: "We have heard from sources speaking on behalf of the European Union that they are supporting the electricity sector in Gaza by buying fuel needed to run the power plant, within the budget sent to the authority in Ramallah. So we want the EU to clarify this issue."
He said: "If it is true that the European Union is still paying 11 million euros per month for the authority to support the purchase of fuel for the power plant in Gaza, it means that Gaza's share is being robbed", and he called on the media to investigate and follow up this issue.
The Minister warned of a humanitarian disaster in the sector of water and sanitation due to continued power outages in Gaza.
"Today, as a result of power outages, the need for diesel in order to run alternative generators increased. Besides, the municipalities do not have diesel to run water and sanitation facilities," he added.
Farra held both the Authority in Ramallah and the European Union responsible for the suffering of the residents of the Gaza Strip, in light of the power outages and the interruption of all vital facilities, and accused the Palestinian Authority in Ramallah of not paying the amount allocated for the purchase of fuel for the power station of the Gaza Strip.
PA in Ramallah has insisted on selling diesel to the Energy Authority in Gaza at a high price of two dollars per liter, which has been refused by Gaza authorities.