Palestine
Gaza government says Egypt and PA prevent dozens of pilgrims from travelling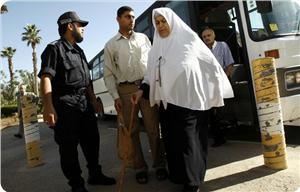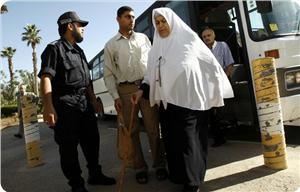 The Palestinian government in Gaza accused the Egyptian authorities and the Palestinian Authority in the West Bank of preventing dozens of Palestinian pilgrims from the Gaza Strip from traveling to perform the Hajj.
The Palestinian crossings authority in Gaza announced on Wednesday that the Egyptian authorities had prevented 33 pilgrims from travelling to perform pilgrimage for security reasons. After some time the authorities revealed that the problem has been resolved thanks to the intervention of mediations.
The first batch of pilgrims left the Gaza Strip on Wednesday morning heading for the Hejaz through the Rafah crossing.
Director of borders and crossings in Gaza Maher Abu Sabha announced on Thursday morning that the Egyptian authorities informed them that 17 Gazan pilgrims have been barred from crossing into the Egyptian side without clarifying the reason.
He said in a written statement: "The Minister of Endowment in Ramallah Mahmoud Habash has not committed to his promise as he sent 38 passports while held nearly 60 others. The Egyptian side then handed us 17 passports of pilgrims prevented from travelling"
Earlier, a leaked document has revealed that the PA's intelligence service asked the Egyptian security services to prevent 93 pilgrims from the Gaza Strip from crossing the Rafah crossing under the pretext of their affiliation with Hamas and the Palestinian resistance.