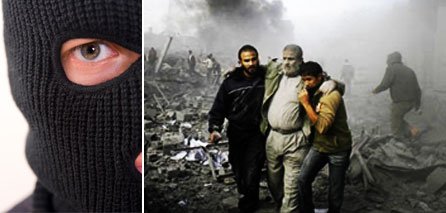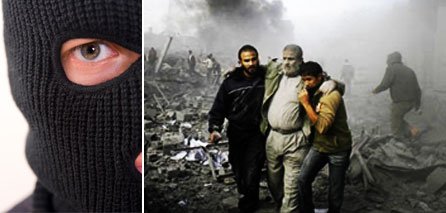 Palestinian government in the Gaza Strip vowed to harshly punish Palestinians accused for being spies with the Zionist entity after the two-month ultimatum period Palestinian government authorities had given for spies.
The interior ministry of Gaza government announced on May 8 that it gave a last chance for the Palestinians spies with the Israeli security intelligence to give themselves up to the Palestinian security forces and remorse until July 10.
The ministry called the campaign "The national campaign to fight spying with the Zionist entity."
Over the past two months, Gaza government has carried out a campaign of public awareness and explained the dangers of spying with Zionist entity via local radio, television stations and internet.
Security sources in the interior ministry said that the campaign "has achieved a great success in the fields of public awareness and fighting the phenomena of collaborating with Zionist entity."
The sources said that many spies responded to the campaign and handed themselves up.
"Around 15 spies came to the security headquarters all over the Gaza Strip and expressed readiness to remorse and quit collaboration with Zionist entity," said the sources, adding "after they were questioned for several hours, they were released and sent to their homes."
The ministry said the Zionist Shabak (internal security intelligence) has been working on recruiting dozens of Palestinian youngsters and luring them to work as spies, adding the Zionist security recruit them by various means.
"The Israeli intelligence security focuses on the social and economic needs of the Palestinians and takes advantage of the hard living circumstances of the population to pressure on certain individuals, mainly young people, who easily become collaborators," said the interior ministry sources.
The campaign against spying with Zionist entity also included publishing advertisement in main streets, roads and public squares as well as at mosques, which urged the spies to remorse and hand themselves up, promising that "It will be kept as a top secret to protect the honor of the collaborators' clans."
Ehab Al-Ghussein, spokesman of the interior ministry, told Xinhua that the campaign focused mainly on developing the public awareness as a preparation to fight against the phenomena, adding that the campaign aimed at forming a Palestinian public opinion against spying.
"The campaign has evolved from treating the phenomena and suing those collaborating with the Israeli occupation to educating the people and explaining to them how dangerous it is to be a collaborator," said al-Ghussein.
Zionist sources revealed that several armed Palestinian groups managed to unveil a number of Palestinian spies with Zionist entity, many of whom were executed, mainly during the Zionist military offensive on the Gaza Strip that last for three weeks in early 2009.
On April 15, the government of Gaza executed two Palestinians convicted for being spies with Zionist entity, which was the first ever execution government carried out.