Palestine
Gaza gov't asks Arab states not to close borders before Palestinian refugees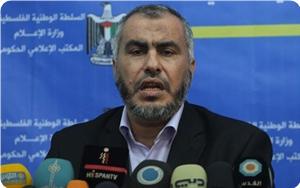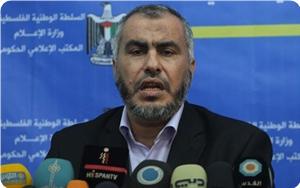 Palestinian government in Gaza Strip stressed its readiness to receive the Palestinian refugees fleeing from the war in Syria, after a boat carrying hundreds of them capsized in the Mediterranean Sea.
Dozens of Palestinian refugees drowned in the incident off Malta's coast on Friday, while 15 other Palestinians drowned two days earlier in a similar incident off the coast of Alexandria, Egypt.
"We welcome them in their home and among their brothers in the Gaza Strip," the Undersecretary of the Ministry of Foreign Affairs Dr. Ghazi Hamad said on Monday in a press conference.
He called on the Arab states not to close their doors before the Palestinian refugees, and work seriously to offer help to them.
Hamad also called upon the United Nations and UNRWA to bear their responsibilities towards the Palestinian refugees' suffering, and to pressure refugee host countries to respect the international law and agreements they have signed.
"We are surprised at the inability of countries where fleeing Palestinians seek refuge to rescue them and to offer help to them," Hamad said.
He added that the Palestinian refugees' plight should draw the attention of the Arab League and the Organization of the Islamic Cooperation, which should exert all efforts possible to end their suffering.
The Palestinian official condemned firing on the Palestinian refugees by the Libyan navy, calling for an investigation into the incident.