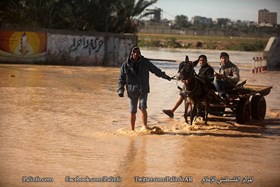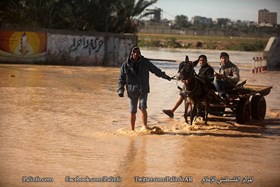 cores of Palestinian family homes east of blockaded Gaza were flooding after the Israeli occupation authorities (IOA) opened dam gates at dawn Sunday.
The Palestinian Interior Ministry said in a statement the IOA opened a water dam east of Gaza Valley resulting in deluges of water. The floods have reached as far as the Meghraqa town, in central Gaza.
A state of emergency has been declared in Meghraqa town and the outskirts of Gaza Valley after dozens of civilian homes were submerged in the floodwater.
The civil defense crews and marine police forces rushed to the area to evacuate Gazans via small boats after gauge heights reached three meters and a half.
A couple of years ago, scores of Palestinian homes were inundated in the violent downpours of water after the IOA opened dam gates, leading to remarkable damage.