IIT Exclusive News
Palestine
GAZA MASSACRE: Terrorist occupation regime sets another fire which will end its presence in Holy Lands Inshaallah!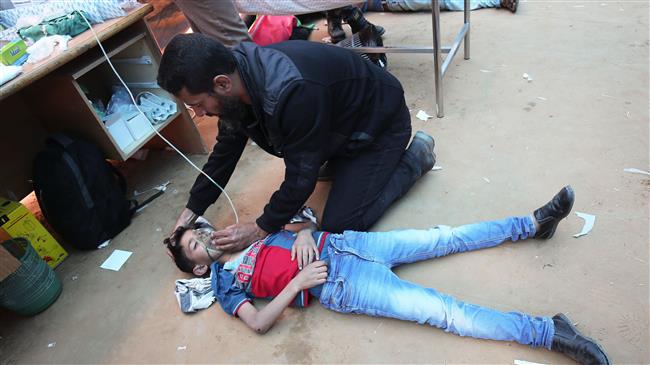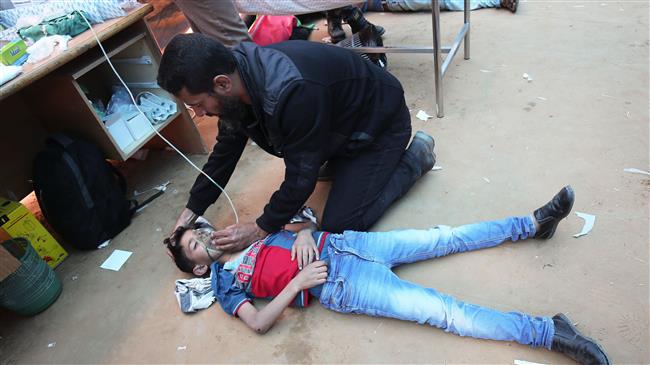 Palestinian medical officials say at least 16 Palestinians have lost their lives and more than a thousand others sustained injuries when Israeli military forces opened fire on thousands of protesters, who have flocked to a sit-in near the border fence between the Gaza Strip and occupied Palestinian territories.
Spokesman for the Gaza Ministry of Health, Ashraf al-Qidra, said three were fatally shot east of the southern Gaza Strip city of Khan Yunis, Jabalia, located 4 kilometers (2.5 miles) north of Gaza City as well as the border town of Rafah.
He identified the victims as 27-year-old Omar Wahid Abu Samour, Mohammed Kamal Al-Najjar, 25, and 38-year-old Mahmoud Muammar.
The fourth was Mohammed Abu Omar, 22, who was shot and killed east of Shuja'iyya neighborhood of Gaza City.
Ahmed Oudeh, 19, 33-year-old Jihad Farina and Mahmoud Sa'di Rahmi were all killed east of Gaza City as well.
A 22-year-old Palestinian man, identified as Ibrahim Abu Sha'ar, was also shot dead east of Rafah.
Abdel Fattah Bahjat Abdelnee, 18, and 42-year-old Abdul Qader Mardhi al-Hawajri also lost their lives in Israeli attacks shortly afterwards.
Seven more Palestinian protesters were also killed in the Israeli assaults.
Al-Qidra added that nearly 1,500 protesters were also injured during the rally.
Israeli drone fires teargas on protesters
An Israeli drone was filmed firing several rounds of teargas on the protesters near the Gaza border. An AFP correspondent said several people were injured by the containers, which fell from a height of between 10 and 20 meters.
Later in the day, Hamas political bureau chief Ismail Haniyeh arrived at the "return camps" along the eastern Gaza border and spoke to protesters.
In a statement broadcast on Palestinian television, Haniyeh said, "We welcome the Palestinian people everywhere, who have defeated the enemy leaders' gamble that the old die and the young forget. Here are the young people, the grandparents and the grandchildren."