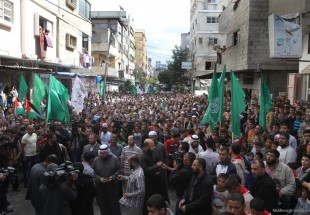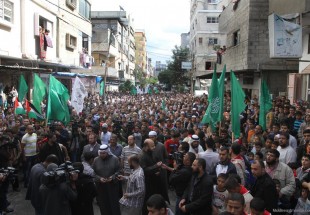 During the protests, held after Friday prayers, the crowd held posters of the Moataz Hijazi who was killed by Israeli police after being suspected of being the gunman in the shooting of Rabbi Yehuda Glick on Wednesday.
Senior Hamas leader Fathi Hamad criticised the Palestinian Authority and their ongoing security coordination with Israel in spite of the escalation of the latter's crimes against the holy city.
Hamad urged Arab and Muslim countries to act to liberate Al-Aqsa Mosque before it is too late, and to donation money for the benefit of the resistance and the Palestinian people.