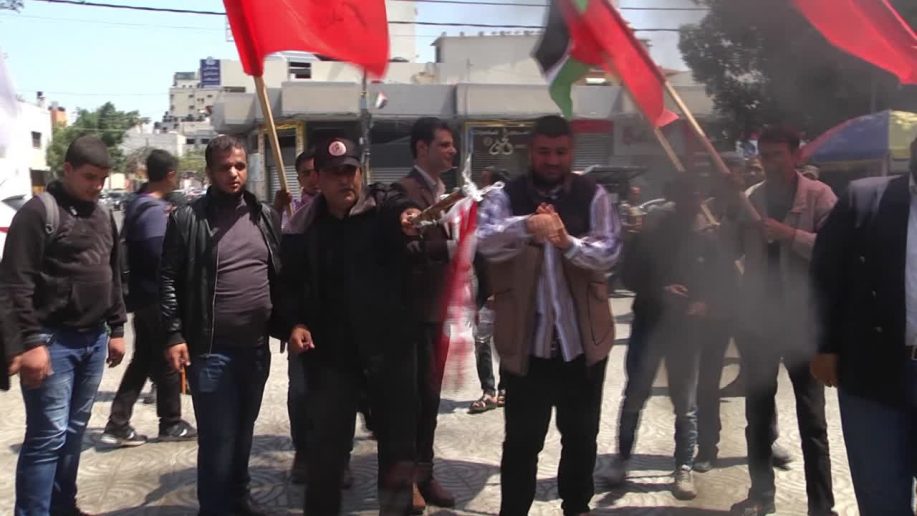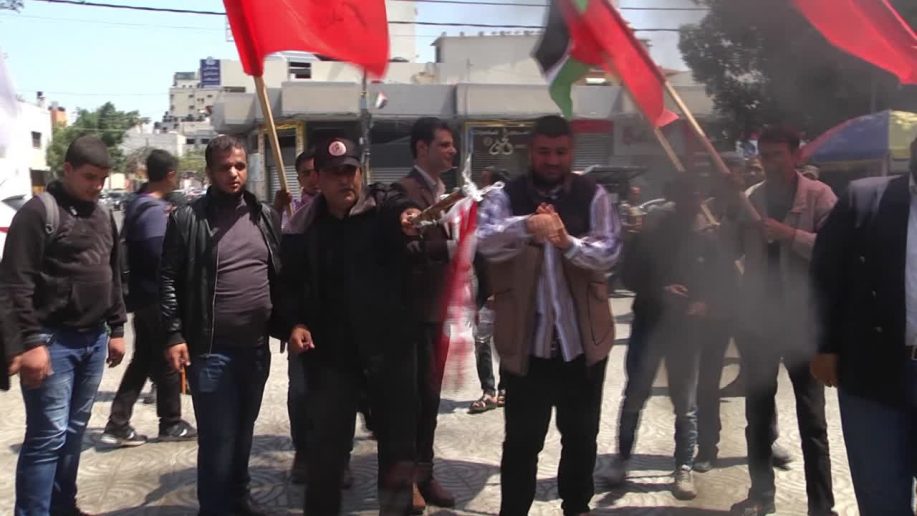 Protesters set the US flag on fire as they gathered in al-Jundi al-Majhool Square in Gaza on Sunday in an act of defiance against US-backed airstrikes in Syria and to express their solidarity with the Syrian people.
"America does not bomb Syria for the love of the Syrian people; it is offering weapons to Israel to kill the Palestinians," said Islamic Jihad's political chief official Khaled al-Batsh. "America is a partner in the killing of the Syrian people, Palestinian people and the tragedies of the whole nation."
Protesters, who were mostly made up of Democratic Front for the Liberation of Palestine and Islamic Jihad factions, carried flags, banners and chanted in solidarity with Syrians.
The US, UK and France launched airstrikes against multiple government targets in Damascus early on Saturday morning, targeting Syrian civil and military facilities.
The airstrikes were in response to a claim of a supposed chemical weapons attack on Douma last week. Syria and Russia have both denied the allegations, calling them 'staged' and a 'fabrication.'