Palestine
Gaza rockets kill 1 soldier and 1 Zionist Israelis in Eshkol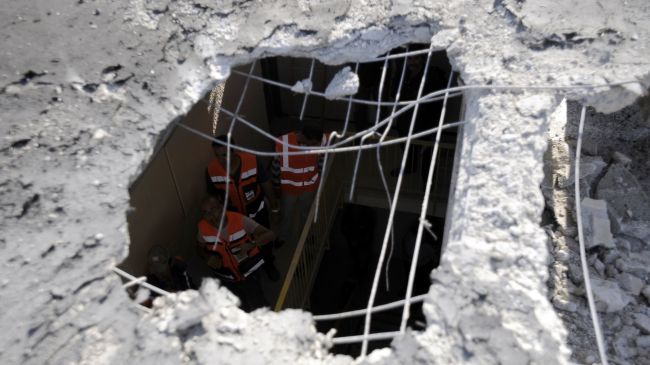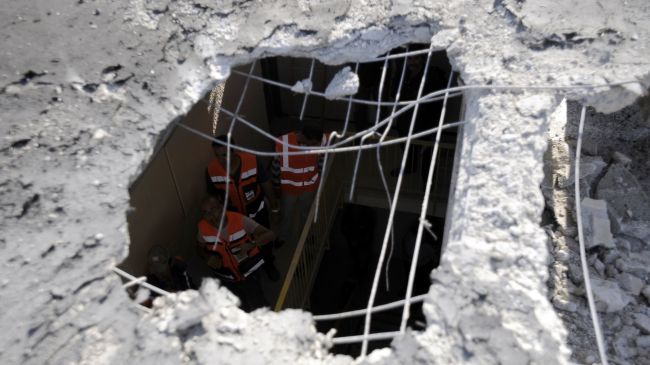 An Israeli soldier and a civilian have been killed in retaliatory rocket fire from Gaza by the Palestinian resistance fighters.
The rocket fire on Tuesday targeted the Eshkol region in southern Israel. Reports say at least 15 Israeli troopers were also injured.
The incident brought to five the number of people killed in the Palestinian response to the nonstop Israeli attacks on the Gaza Strip. Some 45 Israelis, including 20 troopers, have been injured in the retaliatory attacks.
Over 135 Gazans, including women and children, have been killed and more than 1,100 others have been injured in over 1,450 Israeli attacks on the besieged Palestinian territory since November 14.
Also on Tuesday, at least four people were wounded when a Palestinian missile hit a building in the Israeli city of Rishon LeZion, south of Tel Aviv. Another Israeli was also injured in the settlement of Gush Etzion, when al-Quds (Jerusalem) was targeted by the Palestinian retaliatory fire.
The Ezzedeen Qassam Brigades, the military wing of Hamas, said they have fired more than 1,400 rockets and missiles into Israel over the past few days.
The Israeli regime continues attacks by gunboats on Gaza, which is also being pounded by Israeli aircraft despite ongoing truce talks in the Egyptian capital, Cairo.
Medical sources in Gaza said 21 Palestinians were killed only on Tuesday.