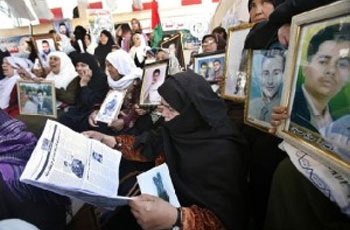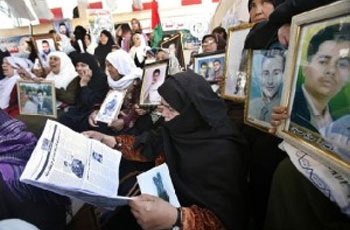 Relatives of Palestinian captives demonstrated in the Gaza Strip Thursday, the second day of an open-ended hunger strike by the captives in Zionist regime's jails.
Dozens of the protesters marched from the United Nations headquarters in Gaza City towards the offices of the International Committee of the Red Cross (ICRC), waving Palestinian flags, posters of Palestinian captives and banners calling for the release of the detainees.
During the demonstration, Faisal Abu Shahla, a Fatah official, called on Palestinian and Arab people to organize more mass events to highlight the issue of the 'Osara' (captives in Arabic).
Attallah Abu El Sebah, Hamas Minister of Captives' Affairs, said that the captives would go on hunger strike three days a week to protest a series of restrictions by the the Zionist regime against them.
The Zionist regime's prison authorities recently announced new measures in prisons including limiting family visits to half an hour per month, reducing the number of TV channels the innocent captives can watch and separating inmates who come from the same family.
The Zionist regime holds over 8,000 Palestinians, dozens of whom languishing behind jails for more than 25 years.
In June, the regime's prime minister Benjamin Netanyahu ordered to clamp down on the captives, mainly those affiliated with Hamas.
In August, Zionist Israel banned the inmates from registering for academic study.