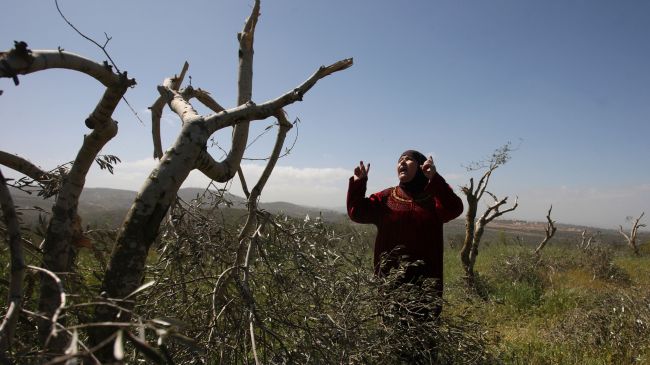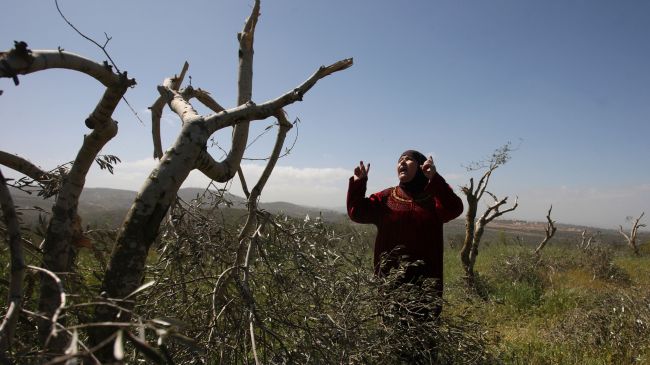 Wheat farmers in the besieged Gaza Strip have begun harvesting their crops before they are fully grown for fears of being targeted by Israeli attacks, Press TV reports.
The report said on Sunday that international activists have been present at the Palestinians' fields to help protect the farmers' lives. Wheat has not fully matured yet but farmers say they prefer to have some wheat rather than none.
Farmers say Israeli soldiers deliberately burned most of their wheat fields last year at the peak of the harvesting season.
"We started harvesting earlier than usual because Israeli soldiers burned most of our crops in previous seasons. Israeli soldiers open fire at our fields at night and in the morning for no reasons," a Palestinian farmer told Press TV.
The farmers in Gaza have been forced to plant their fields with wheat to replace thousands of olive trees which had been uprooted by Israeli bulldozers in the past years.
On April 28, Israeli settlers uprooted more than 150 olive trees in the village of Huwwara, south of Nablus.
In a similar move a day earlier, the Israeli settlers destroyed over 60 trees.
In January, Tadamun Foundation for Human Rights, an NGO, said in an annual report that an estimated 8,000 trees, some of them hundreds of years old, had been damaged and destroyed altogether by the Israelis.
"Settlers' attacks include uprooting, burning and cutting down olive trees… Olive groves were also flooded by wastewater from the settlements," said the rights group.
Israel has uprooted more than 800,000 olive trees in the occupied Palestinian territories since 1967.Gazan farmers risk being killed or injured by Israeli snipers on an almost daily basis as they try to make ends meet.
Rights groups say the suffering of farmers and their families in Gaza reflects the scope of Israeli human rights violations.