Middle East
Palestine
Gazans hold 82nd Great March of Return rallies
Israeli forces once again opened fire on Palestinians holding anti-occupation rallies in the Gaza Strip.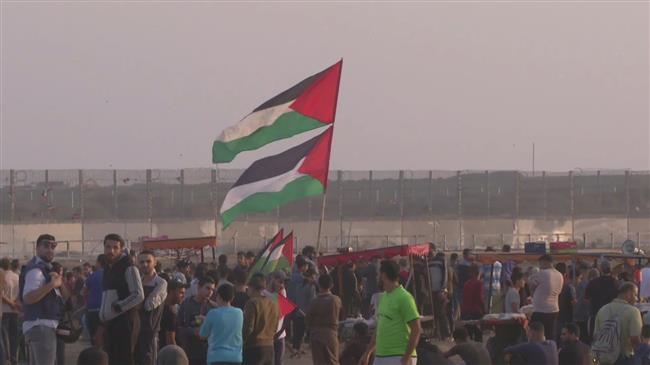 More than 100 protesters including children, women, and paramedics were injured during this Friday's Great March of Return rallies.
Gazans, many of whom are refugees, have been staging weekly demonstrations to demand the right of return to their homeland and the complete lifting of the Israeli blockade.
Israeli forces have repeatedly used excessive force against peaceful Palestinian protesters despite international outcry.
Palestinian officials taking part in this Friday's event condemned normalization of relations between some Arab countries in the Persian Gulf region and the Israeli regime.
Palestinians have long slammed the international community for its failure to take any serious action to help stop the use of excessive force by the Israeli regime.
Since the beginning of the peaceful rallies in March 2018 Israeli forces have killed hundreds of protesters and wounded thousands of others. People here say Israel's deadly crackdown will not discourage them from staging anti-occupation rallies.