Palestine
Gazans hold mass funeral for Israel attack victim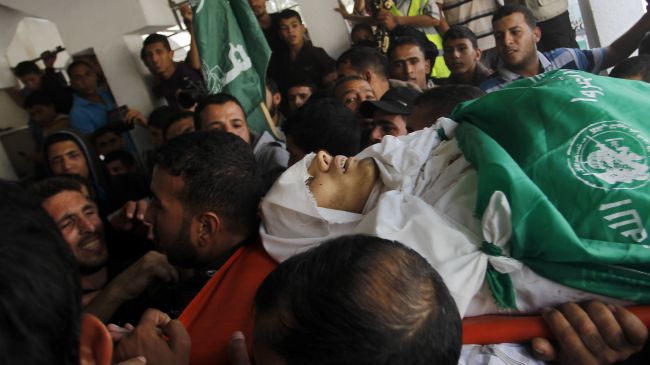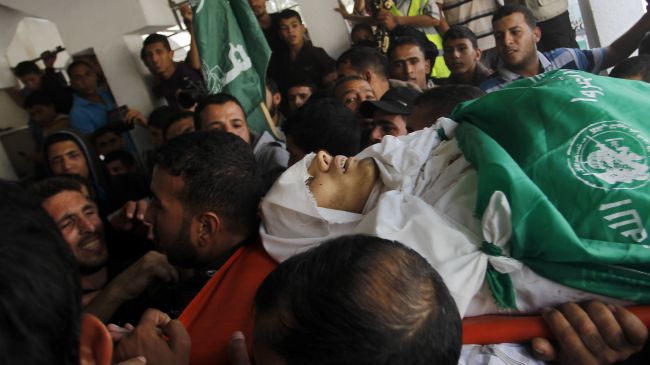 Hundreds of Palestinians in the Gaza Strip have held a mass funeral for a young man killed by Israeli forces in the enclave's southern city of Khan Yunis.
Nearly 2,000 mourners joined the procession carrying the body of Rabea Barakeh through the streets of Gaza city on Friday.
They were holding up flags of the Palestinian Hamas movement, shouting for revenge against Israel.
The 23-year-old Barakeh and three others were killed in clashes between Israeli soldiers and Hamas fighters in Khan Yunis late on Thursday.
The violence broke out when Israeli tanks and armored bulldozers went around a hundred meters inside the blockaded Palestinian territory.
At least five Israeli soldiers were also injured in the clashes, which came just days after Israeli warplanes pounded northern Gaza.
The three other Palestinian victims killed in the Thursday Israeli incursion were to be laid to rest later in the day.
The Israeli military frequently bombs the besieged Gaza Strip, claiming the attacks are being conducted for defensive purposes. However, disproportionate force is always used, in violation of international law, and civilians are often killed or injured.
The 1.7 million Palestinians of the Gaza Strip are living in what is called the world's largest open-air prison as Israel retains full control of the airspace, territorial waters, and border crossings of the territory.
Gaza has been blockaded by the Israeli regime since June 2007, a situation which has caused a decline in the standard of living, unprecedented levels of unemployment, and unrelenting poverty.