Palestine
Gazans hold new mass protest; shameless terrorist regime drops leaflets to warn people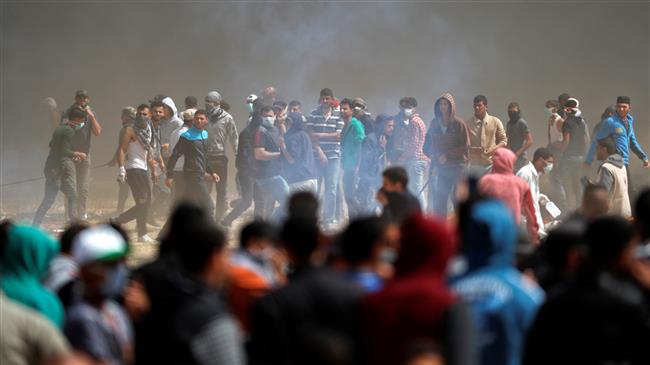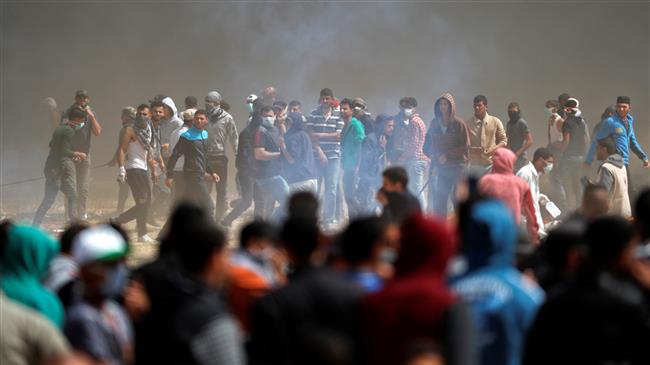 Palestinians in Gaza are holding another mass demonstration against Israeli occupation for the fourth week in a row as part of the Great March of Return.
Many protesters have since Thursday been staying in camps and sit-in tents near the fence separating the besieged Gaza Strip from the Israeli-occupied territories.
Tens of thousands of Gazans are expected to attend the mass rally, which will reach its peak after Friday prayers.
Israel dropped leaflets in the Gaza Strip on Friday, warning Palestinians not to approach the fence, where the regime has deployed special forces, sharpshooters and armored vehicles.
Organizers have, however, said they have this week moved the tents 50 meters closer towards the fence "as a message of persistence from our people to the world that we are moving forwards towards our rightful goals."
Earlier in the day, a Palestinian was wounded when Israeli forces opened fire on a refugee camp in east of Khan Younis.
The Great March of Return began on March 30 and will last for six weeks. Israel has responded to the peaceful demonstrations with an iron fist, killing more than 30 unarmed Palestinians over the past three weeks.
The regime in Tel Aviv has come under criticism in the international community by allowing its snipers to open fire on the unarmed protester that come close to the fence.
The weeks-long march has been organized by the Palestinian Hamas resistance movement, which governs Gaza. It evokes a longtime call for Palestinian refugees to regain ancestral homes in the territories under Israeli occupation.
Hamas has also said it wants to draw attention to the plight of Gaza, which has been under a crippling Israeli blockade for over a decade.