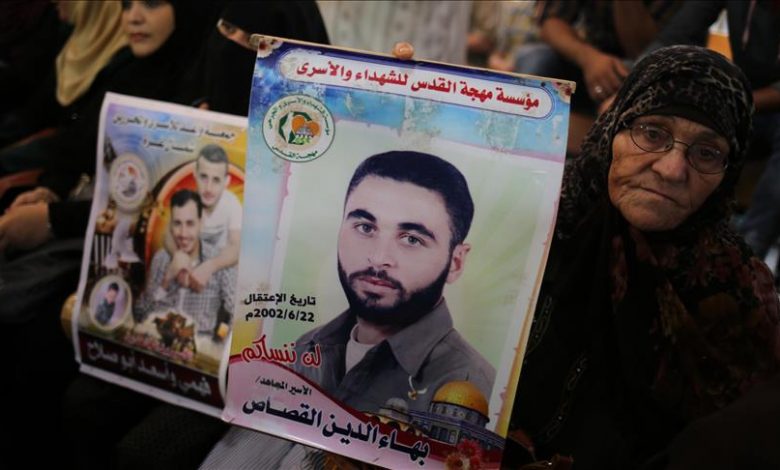 Palestinians from all walks of life rallied in front of the Red Cross office in the Gaza Strip to drum up support for thousands of Palestinian prisoners in Israeli jails.
The rally was held to highlight the plight of Palestinian prisoners who suffer from medical negligence by their Israeli captors.
Earlier, the 39-year-old Sami al-Umour died due to medical negligence in Israeli custody and Tel-Aviv refused to hand over his body for proper burial in Gaza.
Around five thousand prisoners are reportedly languishing in Israeli custody under inhumane detention conditions. Dozens of sick Palestinian prisoners have already died in Israeli jails or soon after their release.
During a press conference outside the Red Cross office, the Islamic Jihad Movement demanded international protection for Palestinian prisoners in Israeli jails.
Sami al-Umour was the third Palestinian prisoner to die this year in an Israeli jail due to medical negligence.
Palestinian prisoners are subjected to degrading conditions, including administrative detention, solitary confinement, and bans on family visits.
Statistics show that the Israeli regime has arrested around one million Palestinians since 1967. Scores of prisoners have died in Israeli custody due to torture and medical negligence.