Palestine
Gazans stage demo to show support for Palestinians in Israeli jails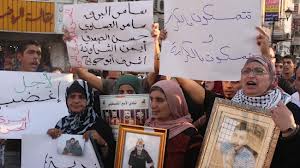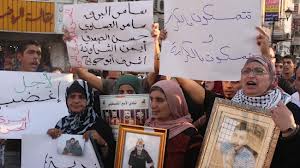 Gazans have staged a demonstration in the besieged Gaza Strip to mark the anniversary of Prisoners' Day and to show their support for Palestinian inmates in Israeli jails.
The demonstration, which had been organized by various national and Islamic groups, was staged in Gaza on Wednesday.
"We are on this day remembering sacrifices and struggle of our detainees inside Israeli jails. We are commemorating this day while more than 4,800 Palestinian detainees are languishing inside the Israeli jails. They are subjected to a… series of ill-treatment, and medical negligence," said Osama Wahidi, an official with Palestinian Prisoners' Association.
US human rights activist Joe Catron, who attended the protest, condemned measures taken by a number of countries to back the Israeli regime.
"The international silence on Israel's treatment of Palestinian detainees is part of the overall leniency this regime enjoys. We have seen this time and time again. Israel has the highest level of protection not only from the United States but also the European Union and now once again Turkey. Every meaningful action taken in response to Israel's countless crimes has been blocked by these powers," Catron said.
Meanwhile, thousands of Palestinian inmates in Israeli jails staged a one-day hunger strike to mark the event, and to protest their administrative detention.
Palestinian Prisoners' Day marks the first prisoner swap deal with Israel on April 17, 1974.
Administrative detention is a sort of imprisonment without trial or charge that allows Israel to incarcerate Palestinians for up to six months. The detention order can be renewed for indefinite periods of time.