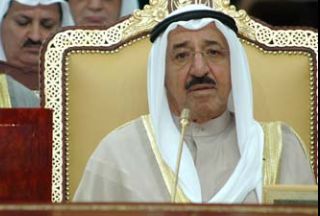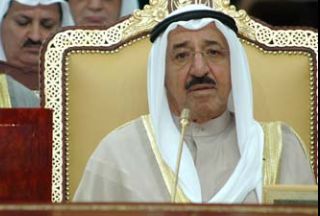 Secretary-General of the (Persian) Gulf Cooperation Council believes the standoff over Iran's nuclear program should be resolved through dialogue, a Bahraini media report says.
Abdulrahman al-Attiya said GCC members have always favored a diplomatic and negotiated solution to the standoff over Iran's nuclear program, the Manama-based Arabic y Akhbar AlKhaleej daily reported.
Al-Attiya made the remarks at a joint press conference with the Kuwaiti Premier and Foreign Minister Sheikh Nasir al-Muhammad al-Ahmad al-Sabah Salem in the Bahraini capital.
When Asked about the GCC's stances regarding the UN Security Council's anti-Iran sanctions, he said "our stances are fixed and we have announced them many times."
"We believe in the importance of using nuclear energy for peaceful purposes. However, we are against double standards because Israel is exempted from remaining committed to the agreements and facing any punishments," al-Attiya added.
The UN Security Council approved on June 9 a US-drafted resolution to impose tougher sanctions against Iran.
The resolution came after Iran, Brazil and Turkey issued a joint nuclear fuel swap declaration on May 17 based on which Tehran expressed readiness to exchange 1,200 kg of its low-enriched uranium on Turkish soil for fuel for its medical research reactor.
Iran maintains that as a member of the International Atomic Energy Agency and a signatory to the Nuclear Non-Proliferation Treaty it has the right to peaceful nuclear technology.
Saudi Arabia, Qatar, Kuwait, Bahrain, Oman and the United Arab Emirates are six permanent members of the GCC.