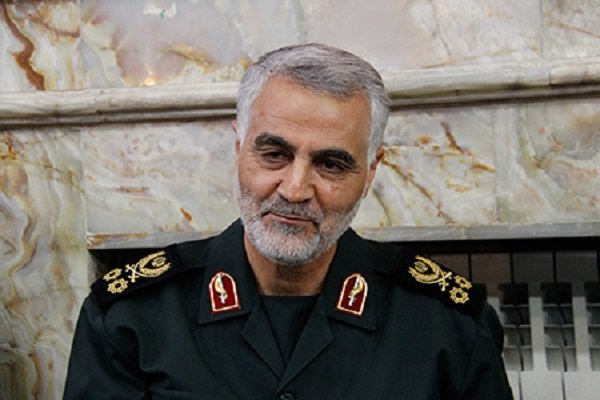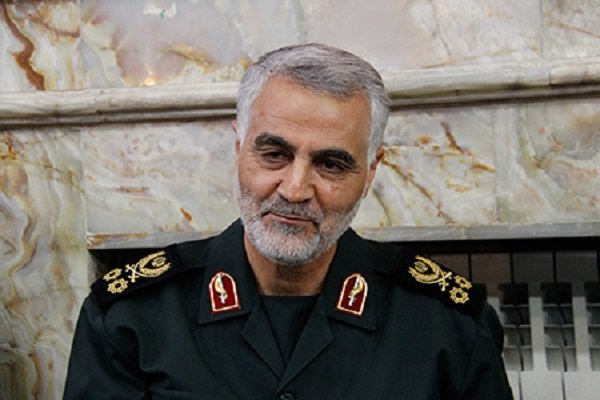 Arabic language Al-Mayadeen TV Network has found an account of General Qassem Soleimani's meeting with Palestinian Hamas leaders.
The report said that General Qassem Soleimani, the Commander of IRGC Quds Force and a formidable warrior, had met with a delegation of Hamas where he promised further support for the movement 'even in the face of more crushing sanctions by the west against Iran.'
The report quotes Gen. Soleimani very expressed about support for Palestinians and Hamas. He is quoted as saying that Iran's policy on Palestine "is an independent issue and would not be affected by changes in government and or political situations inside Iran, and will not change either now that Iran has hit a deal about its nuclear program with the west."
Soleimani emphasizes and reiterates Iran's much-quoted and vaunted 'highly principled' policy for the Palestine; "nothing other than nuclear issue had been the subject of negotiations with the west," says the redoubtable general, "and Dr. Zarif had a mission to finalize the deal on nuclear issue, as simple as that."
Generally avoiding the limelight and known in the western media by his general reticence, rarely has General Soleimani been the subject of extended media coverage and only was depicted in isolated reports likes of the present report in Al-Mayadeen which reports on the talks which had been reportedly private. General Soleimani has known for the US and west for excellence in command achievements in Syria and Iraq in fights against ISIL and organizing the Public Mobilization, a Shia armed group of general public and tribal forces, fighting terrorists along Iraqi classical army. Recent footage of John Kerry's session with Arab leaders has recently gone viral in the social media where Kerry admits that the whole Arab world had failed to produce such a strong commander like General Soleimani.
According to Al-Mayadeen, Soleimani believes that Iran has, in several occasions, rejected talks which would address specifically bilateral ties with the US; he criticizes some circles who held that Iran was seeking 'national interests' in its support for Palestine. "This is an inaccuracy and the Islamic Republic of Iran has not such a policy or thinking behind its support for Palestine since the Revolution," he was quoted as saying in the report. "I would be pleased to have you inform our brethren in Gaza and elsewhere that our support for you is unconditional and something agreed upon with God. However, this support might have been less in some times which has been due to the economy and has had nothing to do with policy changes," assertd the IRGC Quds Force commander.
General Soleimani also has spoken about Saudi Arabia-Iran problems and rivalry; "those circles who condemned the right cause will be known for all sometime in the future; they will come to a debacle and the posterity will remind them with contempt," said the general.