Hassan Nasrallah
Iran
Leaders of Ummah
Middle East
Palestine
Qasem Suleimani
Gen. Suleimani's Dream Materialized: Hezbollah Missiles Can Accurately Hit 'israel's' Knesset, Ministry of Defense, All Military Facilities
On the anniversary of the martyrdom of General Qassem Suleimani, the former Head of IRGC's Quds Force, Al-Manar TV Channel held an interview with the member of Hezbollah Central Council, Sheikh Nabil Qawook, to highlight some aspects of the martyr's character and military journey.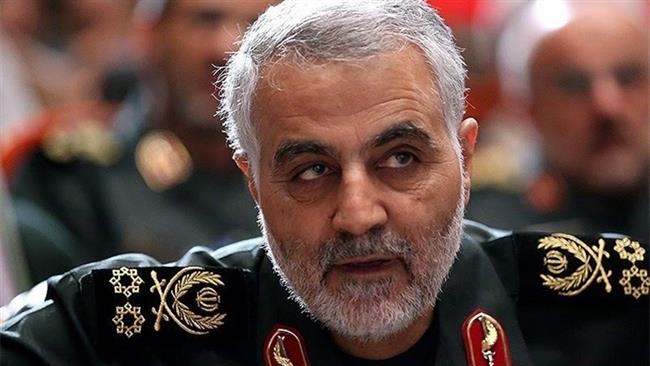 Sheikh Qawook stressed that General Suleimani was assigned by the Supreme Leader of Islamic Revolution in Iran, Imam Sayyed Ali Khamenei, to reinforce the military capabilities of all the resistance movements in the Middle East.
His eminence pointed out that the General Suleimani set the goals of enabling the resistance movement to strike the Israeli Knesset, ministry of defense, and all the military facilities, adding that the martyr's dream has come true as Hezbollah now possesses the precision-guided missiles which can accurately hit the mentioned targets.
Sheikh Qawook underscored that General Suleimani's has the main contribution to this achievement, citing the martyr's cooperation with Hezbollah Secretary General Sayyed Hasan Nasrallah and military commander, martyr Hajj Imad Mughniyeh.
"During any upcoming war with the Zionist enemy, Hezbollah will fight with martyr Suleimani's weapons and plans," Sheikh Qawook said.
Sheikh Qawook noted that, after the liberation of Southern Lebanon in 2000, General Qassem Suleimani inspected all the border line between Lebanon and occupied Palestine, adding that the martyr even worked to update the Resistance military strategies after 2006 War.
His eminence mentioned many of the noble character traits of General Suleimani, citing the martyr's bravery, generosity, modesty, punctuality and commitment to the cause.
On January 3, General Suleimani embraced martyrdom in a US drone attack which also claimed the former Head of Iraq's Hashd Shaabi Committee, after targeting their convoy near Baghdad airport.