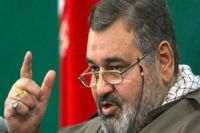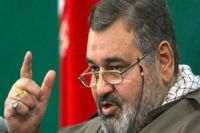 Chief of Staff of the Iranian Armed Forces, Major General Seyed Hassan Firouzabadi, has emphasized the Basij (volunteer mobilized forces') capacities to tackle the enemy plots.
According to IRIB, commemorating the Basij Week, General Firouzabadi said on Tuesday that maintenance of security is the right of all Muslim ummah, including Iranian nation as well as the oppressed, reiterating the Basij potentials in this regard.
He said the Basij forces are ready to take part in different battle fronts against the enemies.
The Iranian senior commander said Basij is a volunteer recruitment of mobilized forces that have moved forward as per logic-based and objective goals.
The Basij was established upon the order by the Founder of the Islamic Revolution, Imam Khomeini (May his soul rest in peace) in 1979 aimed at coming up with due efforts to help preserve the revolution and the Islamic Iran against the enemy plots.