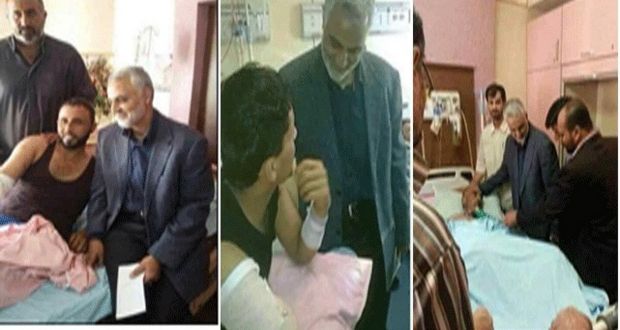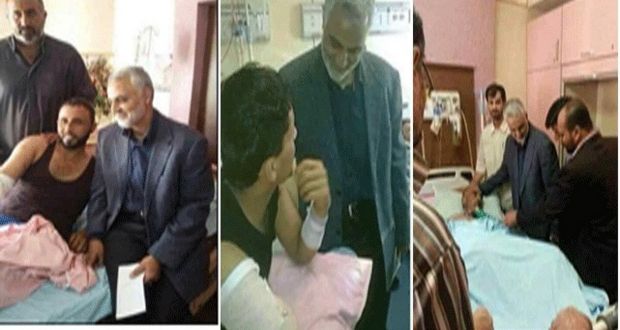 Iran's Major General Qasem Soleimani, commander of Quds Force of Islamic Revolutionary Guards Corps (IRGC) visits Iraqi injured volunteer forces in one of Tehran hospitals.
Iraqi Popular Volunteer Forces were formed after The Grand Ayatollah Sistani's Fatwa for necessity to defend country toward terrorist group ISIS attacks. After presence of this fighter into battle field and total cooperation with Iraq army, many occupied area under control of ISIS liberated.
Also after Israeli attacks to convoy of Hezbollah in Syria Quneitra, general Qasem Soleimani went to Lebanon immediately after the funeral of the Iranian general who was martyred in the attack on January 18.  He then visited the Mughniyeh family and at midnight, Suleimani went to visit the fresh grave of Jihad Mughniyeh son of martyr Imad Mughniyeh one of late great Hezbollah military commander and his freind.