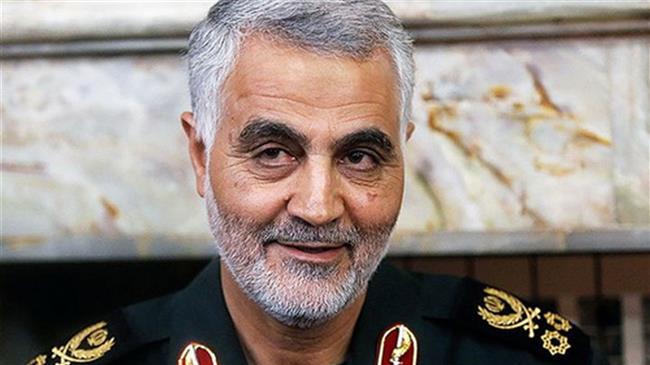 Yemeni Information Minister Dhaifallah al-Shami has censured the assassination of Lieutenant General Qassem Soleimani, the commander of the Quds Force of Iran's Islamic Revolution Guards Corps (IRGC), lauding the top Iranian commander as a key figure in the fight against global terrorism.
Shami said on Monday that General Soleimani and the second-in-command of Iraq's Popular Mobilization Units (PMU), Abu Mahdi al-Muhandis, who was killed alongside the top Iranian general in a US airstrike in Iraq, represented the entire Muslim world and their loss is tremendous for all Muslims.
"General Qassem Soleimani played a big role in the fight against global terrorism. The blood that is shed in Yemen is part of the blood that is shed in Palestine, Iraq, Syria and Iran," the Yemeni minister pointed out.
"Yemeni people consider the American crime of assassinating General Soleimani and Muhandis a crime against themselves. Their blood along with that of Saleh Ali al-Samad (the head of Yemen's Supreme Political Council) will generate thousands of commanders," Shami said.
Earlier in the day, tens of thousands of people staged a symbolic funeral ceremony in the northwestern Yemeni city of Sa'ada to commemorate General Soleimani and Muhandis, and denounce their January 3 assassination in the US airstrike at Baghdad International Airport.
They chanted slogans such as "God is the Greatest," "America is the Great Satan," "US (administration) is Terrorist … We are the People of Freedom."
Speaking at the ceremony, Sa'ada Provincial Governor Muhammad Jaber Awad extended his condolences to the leader of Yemen's Houthi Ansarullah movement, Abdul-Malik al-Houthi, leaders of the resistance front in Iran, Iraq and Lebanon as well as the families of the martyrs, saying, "What America did is a dangerous escalation and deserves no response other than uprooting their evil presence, and expelling US forces from Iraq and the region."