Syria
'Geneva-2 Confab to be held next month'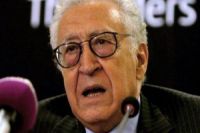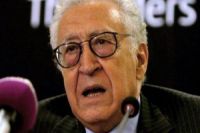 UN Representative on Syria affairs expressed hope that Geneva-2 Confab would be held next month regarding the ongoing crisis in that country.
According to Russia Al-Youm, Lakhdar Brahimi insisted that the crisis has not a military solution and that extensive efforts have been made to hold the impending Geneva-2 Confab in near future, pinning hope that the gathering would be held next month.
Brahimi further called on certain Arab countries to take a united position vis-à-vis the Syrian crisis, urging for a broad-based gathering with the participation of different regional and international parties.
US Secretary of State John Kerry, his Russian counterpart Sergey Lavrov, and the UN Representative on Syria affairs Lakhdar Brahimi recently held a tripartite meeting in Geneva, Switzerland, to reach a consensus on finding diplomatic solution to the ongoing crisis in Syria.